BIPoC Perspectives on Sustainability and the Climate Crisis
February 27, 2020 @ 7:00 PM

-

10:30 PM
BIPoC Perspectives on Sustainability and the Climate Crisis
The climate crisis is more urgent than ever and at the top of political agendas all over the world. The discourse we hear predominantly in Western media is that of protecting the planet for future generations, though many Black, Indigenous and People of Color (BIPOC) communities are already facing consequences of the climate crisis and have been for decades. Decolonization reminds us of the historical injustices that have led our planet to the state it is currently in. Communities that are least responsible for the climate crisis face a higher and disproportionate degree of the consequences brought about by climate change and global warming. Ironically, many of the sustainable solutions we see being promoted in our capitalist society are things that these BIPOC communities have practiced for generations – land regeneration, zero waste, etc. And disappointingly, international sustainability governance fails to properly include and prioritize the voices of these marginalized communities who are most affected. 
As such, this event will make space for BIPoC thoughts, experiences, and understandings when discussing sustainability and the climate crisis. Please note: this event is open to everyone — it is an evening to hear from activists, researchers and from one another on how BIPoC are navigating the sustainability movement and how to better prioritize the needs of those most affected by the climate crisis.
TICKETS ARE SOLD OUT! A big THANK YOU to all those who were able to donate – we will hold seats for tickets holders until about 10min before start time — from then, its come one, come all! Looking forward to seeing you all there! xx
*Speakers*
Wadzanai Motsi-Khatai: Intersectionality in the climate justice movement.
Wadzanai Motsi-Khatai holds a BA in International Relations from Grinnell College and is currently pursuing her Master in Public Administration at the Hertie School of Governance in Berlin. She has several years of experience working with government, international non-profit organizations, as well as community organizations. Her diverse professional experience includes working with the Government of Zimbabwe to develop national strategies for HIV testing, and treatment for children, working with young political activists in Tunisia, Egypt, Ghana, the Czech Republic and Cambodia, as well as building a community for a circular economy in Berlin, Germany. She is also a regular contributor to the African Affairs Forum in Germany, and initiator of the Sangano Hub, both projects aimed at connecting African policy experts and entrepreneurs, in the German diaspora. Wadzanai is committed to building a more inclusive, mindful and socially just world and collaborating with communities to create new models for living and working together.
About Center for Intersectional Justice: The Center for Intersectional Justice is an independent nonprofit organisation based in Berlin dedicated to advancing equality and justice for all by combating intersecting forms of structural inequality and discrimination in Europe. We bring a paradigmatic shift to anti-discrimination and equality policy at national and European levels and bridge the gap between scholarly research and policymaking on issues of systemic inequality and discrimination. CIJ seeks to influence the public discourse and impact on policymaking through direct advocacy, research and policy advice, as well as publications on issues related to intersectional discriminations based on race, gender, class and all other systems of oppression which sustain inequality. We cover a wide array of policy areas, ranging from employment, education, migration and asylum, to health and the securitization of European states.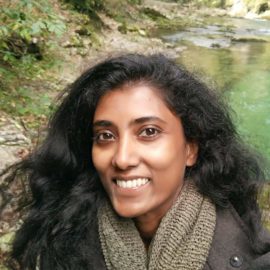 Tonny Nowshin: Is climate crisis a culmination of colonial exploitation?
I grew up in Dhaka, Bangladesh. I have been involved with the anti-coal movement in Bangladesh from 2012 that started in response to Bangladesh Government's plan to increase share of coal from 3% to 37% in the national energy source composition. During my high school to university years I was involved with a student organisation that were mobilising to protest privatisation of public sectors like health and education according to IMF and World Bank's Structural Adjustment Plan. I studied Economics, and later specialised in International and Development Economics to gain a deeper understanding of the unequal trade relations and International Development co-operations. I have worked with two of world's leading development NGO- BRAC and ActionAid. My study and professional experience brought me to the realisation of limitation of both the economics theories and development discourse in addressing the increasing wealth inequality and ecological collapse that the world is facing today. I started getting involved with the Degrowth and Climate movement as a response to my understanding. At the moment I am working with the international climate campaigning NGO - 350.org. I focus on networking and mobilising the different diaspora groups to amplify their communities' struggle and bring those struggles at the forefront of the climate movement.
About 350.org: "350 is an international movement of ordinary people working to end the age of fossil fuels and build a world of community-led renewable energy for all."
About the talk: Is there a connection between the colonial past of the lives in our planet and the climate crisis we are facing today? Or is it too far fetched to connect colonialism with everything? In this 15 minutes we will see how the hegemony of a civilisation and it's singular narrative have led to continued marginalisation of not only different world views and ways of living but the whole ecology and mother earth. Leading us to where we are today- facing the ecological collapse as a result of today's human civilisation.
Rebecca Abena Kennedy-Asante: Reclaiming Climate Justice
Rebecca Abena Kennedy-Asante Studied naturopathy, nature conservation and ecology in Berlin and Potsdam. In addition to botany, Abeni is interested in movements that are anti-racist, queer*feminist and ecological.
About BLACK EARTH- BIPoC Environmental & Climate Justice Kollektiv Berlin: Abeni is part of a Black and People of Colour group, which is reclaiming environmental and climate justice. "BLACK EARTH- BIPoC Environmental & Climate Justice Kollektiv Berlin" deals with sustainability, veganism, environmental and climate justice from Black and PoC perspectives. How do the oppression of marginalized groups and the exploitation of ecosystems relate to each other? Which ecosystems and people are particularly affected by climate change? The aim is not only to question the white and cis heterodominated left-wing activist*environmental scene, but also to create a space for intersectional activism in which BIPoC feel comfortable.
Karin Louise Hermes: Who gets to be called a climate activist?
Karin Louise Hermes is a PhD Candidate in American Studies at the Humboldt-Universität zu Berlin. She has an MA in Pacific Islands Studies from the University of Hawai'i at Mānoa with a focus on cultural identities and national consciousness in urban Papua New Guinea, and a BA in Ethnology & Sociology from the University of Heidelberg. Her PhD project titled "Conflicting Epistemologies on the Relation to the Land in Hawai'i" on human-environment relations focusses on the Kanaka Maoli (Native Hawaiian) concept of "aloha 'āina" ("love of the land"). She has lived in Indonesia, Papua New Guinea, the Philippines and Hawai'i.
About Independent Consultant: Available for articles, talks, etc. on the described topics of research and activism.
About the talk: Environmentalist, climate activist, land protector, the labels and terms for protecting the environment vary over time and with identity. This talk is about who is heard and who is seen as a so-called "climate activist" with examples from the Wet'suwet'en Nation and the Philippines. Climate change impacts women and members of other vulnerable and structurally-disadvantaged communities like Indigenous Peoples more severely as they may have less access to resources. Indigenous land protection is linked with Indigenous sovereignty but is often sidelined or depicted as more violent than other civil disobedience strategies in climate activism. Meanwhile, Indigenous knowledge systems of living from and with the land are being incorporated into climate policies, however, Indigenous Peoples are faced with some of the largest structural barriers to representation on an international level. Leaning on Māori activist Kera Sherwood-O'Regan's quote: "As we grow and climate change becomes a harsher reality, privileged activists need to learn to de-centre themselves and meaningfully support Indigenous, disabled, queer, global south, POC, and other marginalized people who are on the frontlines of climate change," what would meaningfully support mean and how do we as fellow BIPOC amplify other voices and stories? What do we do against being called upon as a token when climate organizations needed an inspiring story or a "diverse" voice, contacts for a campaign, or to participate in a workshop or action for "fun" when some organizations' strategies don't take race into account?
Agenda
19:00 Doors open & Networking
19:30 Welcome & introductions from GreenBuzz 
19:40 Speaker 1: Tonny Nowshin 
19:55 Speaker 2: Karin Louise Hermes
20:10 Break
20:25 Speaker 3: Rebecca Abena Kennedy-Asante & Nene Opoko
20:40 Speaker 4: Wadzanai Motsi-Khatai
20:55 Q&A
21:20 Quick Pitches (audience is given 1min to pitch an idea or project to the room)
21:25  Networking
22:00 End
Quickpitches
There will be a quickpitch session after the presentations which gives you the opportunity to present your project/organisation/company/idea in 1 minute. 
Sign up for your slot here: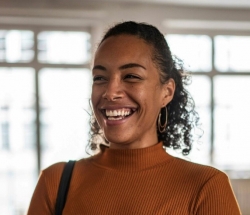 Latest posts by Samie Blasingame
(see all)