GreenBuzz Berlin is on a mission! This post is part of our 100 Sustainable Solutions initiative. Learn more about it here.
Why does your organization exist?
Climate Farmers exist to build the infrastructure to scale regenerative agriculture in Europe. We find solutions for the agricultural sector that help to enable the transition towards regeneration.
What impact do you have and how is it measured?
The overall impact and vision of Climate Farmers is to change the way sustainable farming is perceived in society. At the same time, we want to influence political decisions and change current agricultural policies.
Here are the defined steps that will help us to achieve this:
The Climate Farmers Academy, an open knowledge space to learn how to build profitable and resilient regenerative farms. The Academy is built by a striving community of farmers and experts that help co-creating the space by cooperating, exchanging and learning together. The impact is measured by the positive and negative feedback of community members and users.
Farmer profiles and the marketing strategy help to highlight the work of farmers. This aids in generating appreciation of farmers for their contribution towards active climate change mitigation. The impact is measured by farmer profiles and the community we are building.
The Climate Farmers Data Platform is a place to obtain information about the impact of regenerative agriculture on ecosystems. Climate Farmers Technology & Science Team creates and aggregates tools that help to quantify regeneration.The impact is measured by the data gathered and the number and impact of end users.

All of this is done, not by reinventing the wheel, but by building a network of experts including farmers, technology companies, politicians and the society as a whole.
Climate Farmers is the place you go if you work with regenerative agriculture
What are our main challenges now and in the future?
Currently, no ecosystem health indicators are available that show the state of ecosystems in Europe with high accuracy. Furthermore, ecological relevant data — soil data, agriculture data — is not freely available, but needed to calibrate technological solutions.
The main challenge for the Climate Farmers Academy is to create and have an understanding of the suitability of regenerative practices for different regions in Europe.
In the foreseeable future, scaling and adapting the solutions (knowledge platform, monitoring tools, etc.) to a large area might be complex. No one solution that fits all exists. Farms are very different depending on their climate zone, soil type, weather and other context specific factors.
What gives you optimism for the future?
The European political system is moving towards more acceptance and support of regenerative agriculture. The Green Deal and biodiversity strategy are great steps forward and a start of rethinking agriculture-related decisions. Climate Farmers receives not only positive feedback from farmers and experts around Europe but is also in touch with several technology companies that strive towards cooperation. By joining forces we can have a true and meaningful impact. Society sees the need to change our habits and the way we interact with natural systems.
How can people get involved with and support the project?
You can join our open-source community. We are working with over 50 experts and enthusiasts from different continents on smart technologies for nature-based solutions. Our mission is to create the best performing tool for measuring ecosystem health while using machine learning models, satellite imagery, soil and ecosystem science, and further innovative technologies that will help us to show and democratize ecological data.
How can people get in touch with us?
Fill out this survey or contact Fabio who is managing the open-source community: fabio(at)climatefarmers.org.
Visit www.climatefarmers.org for more information.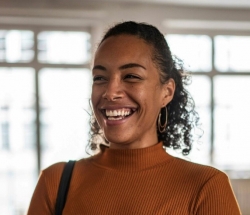 Latest posts by Samie Blasingame
(see all)