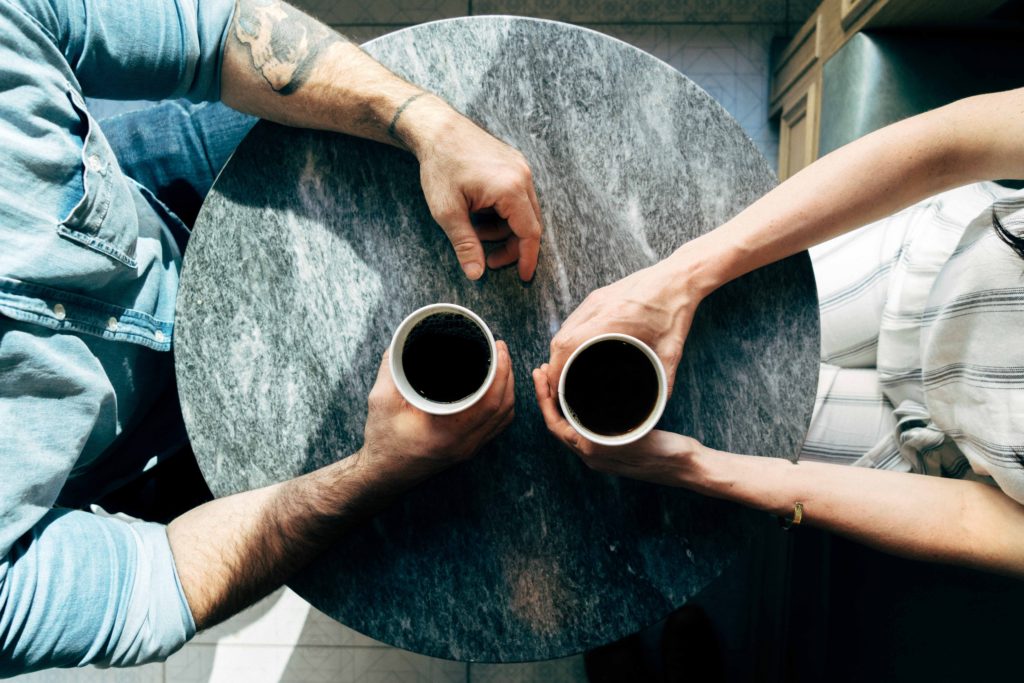 Being a network of 3000+ professionals, GreenBuzz Berlin is determined to support committed individuals to succeed together on all the different sustainability goals.
In the past 5 years, GreenBuzz Berlin has organized over 60 networking events and brought together about 5000 people on these events. Recently we received numerous requests for recommendations, help and input on various topics in sustainability. We consider us facilitators rather than sustainability experts, but realize that we have become a go to address for these topics.

While we cannot provide the expertise in all the areas we receive requests, we can provide some, but would much rather reach out to all of you as experts in the various topics.
Making this world more sustainable is a team effort that requires benevolent collaboration. This is what we want to facilitate more in the future and the GreenBuzz CONNECT Program is our next step to to just that.

How To Join
Our first workshop will be held on 21st May. Together with CO-Happening, we'll address your specific challenges & needs from other sustainability professionals. Please note that the workshop is limited to 10 participants.
So to ensure your spot, please fill out the form below and let us know what your challenge is. Or if you think you have skills that you would like to offer to support others in their sustainability missions, please also fill out the form.
You don't have to choose, naturally, everybody can be in both roles!
Meet the Mentors
Startups and Technology
I am one of the founders of GreenBuzz Berlin and have over 15 years of experience in green technology, software development and computer science. I have been building and leading teams and startups for the past 10 years and am currently working as developer, mentor and coach for several Berlin-based startups in the field. With a passion for sustainability and and interest in and transforming the ways our society approaches collaboration, creation (and consumption) and resource usage, I prefer to work with companies that strive to fix our planet.
What I can help with:
mobile app development (with react-native), funding rounds and due diligences
Agile development practices and New Work concepts
development (full stack, web, mobile apps, react-native) and identifying requirements and suitable technologies for your products
how to build successful development teams and implement first products
also business plans, funding and strategy
Collaboration and Community
I have over 12 years of international experience in the online media & start-ups scene where I was responsible for both business development & content- partnerships, particularly through the creation of new revenue models by developing communities, and design events & thought-leadership communications for companies. In 2015, I co-founded the digital production company TreeCircle Media in Paris and in 2017, I founded CO-Happening, an international group of creative entrepreneurs.
What I can help with:
entrepreneur & intrapreneur experiences

R&D + cross departmental collaboration inside media organisations for innovative digital products

I facilitate & design workshops that enhance collaboration and connection to form new teams

creating & sustaining regenerative culture to work effectively in the long-run

connecting with others, collaborating, and acquiring foresights to make the world a better place
Startups and Product
As a product & tech lead at B/S/H/ Digital Ventures GmbH, I am continuously developing and evaluating business concepts and startup ideas. With a degree in product design and an iF Design award in my pocket I am applying my 10+ years of professional experience in designing and managing digital products to build new businesses. Driven by a 'less is more' attitude, I not only strive for simplicity in products, but pursue Minimalism as a basis for a more sustainable lifestyle. Together with Marco, I founded GreenBuzz Berlin to connect like-minded people dedicated to drive change in our society.
What I can help with:
developing and evaluating business ideas
let's explore how you can test your idea and product with minimal effort
product design and product management
focussing on the right things especially in early stages

email hidden; JavaScript is required
Marketing, Communications & Social Media
I am a marketing & communications professional, with 7 years of corporate experience in the agriculture sector in Brazil. I hold a B.Sc. in Veterinary, an MBA in Marketing and another in Socio-environmental Business. I am currently transitioning to a new career path, as I came to Europe to study my fourth degree, a master in sustainable rural development and learn about global sustainability challenges in an international context.
What I can help with:
Marketing & communications strategies and plans
Blogging, social media and content production
Topics related to the agriculture sector (I worked for agribusiness companies and also participated in sustainable agriculture projects)
Is your business idea focused on the South American market? I can help you with insights from an insider!
Design and UX
Originally from Bologna, I have been working with different startups in UX, developing ideas into prototypes. I am currently working with Tiny Huge News, a digital platform whose goal is to teach media literacy to children. With Greenbuzz, I organize events and create content on open data and communication in sustainability. I hold an M.Sc. in Cognitive Science from the University of Vienna and my interests are the natural world, environmental activism, and innovation for the sake of sustainability.
What I can help with:
UX research and design
Design Thinking
Community building

email hidden; JavaScript is required
Storytelling & Videography
My passion for call-to-action storytelling has guided me through 12 years of documentary filmmaking and info-graphic animation, helping to communicate complicated messages to wider audiences. My clients are usually individuals and organisations working towards positive social and environmental impact. With Greenbuzz, I am supporting our team's goal to connect and inspire people through the topic of 'sustainability'. Berlin is the perfect city for pro-active events and gatherings that focus on sharing professional knowledge and exploring positive activism.
What I can help with:
Storytelling and video-production processes
Understanding your 'audience'
Creating an effective and inviting 'call-to-action'

email hidden; JavaScript is required
Machine Learning and Project Management
I am a project management professional with 7 years of experience in research, development and registration of pharmaceutical products in Latin America Africa and Asia. I hold a B.Sc in Veterinary Medicine, an MBA in project management and I am currently finishing a master in Rural Development in Europe with emphasis in the environmental impacts of livestock production on climate change.
In the last couple of years, I have focused on developing programming skills in R and Python. Now I work at the Potsdam Institute for Climate Research (PIK) modelling the climate impacts of agriculture production using machine learning techniques.
What I can help with:
Data Science and statistics with focus on machine learning
Coding in R and Python
Project planning and execution
Agricultural economics training
Dealing with regulations

email hidden; JavaScript is required