We're an inspiring network of 3,000+ sustainability enthusiasts from entrepreneurs and professionals to students living in Berlin. We connect people, provide educational information, and organize events that stimulate collaborative action in order to drive our vision of a mutually thriving sustainable world.
We are part of Greenbuzz Global, a worldwide movement with chapters around Europe.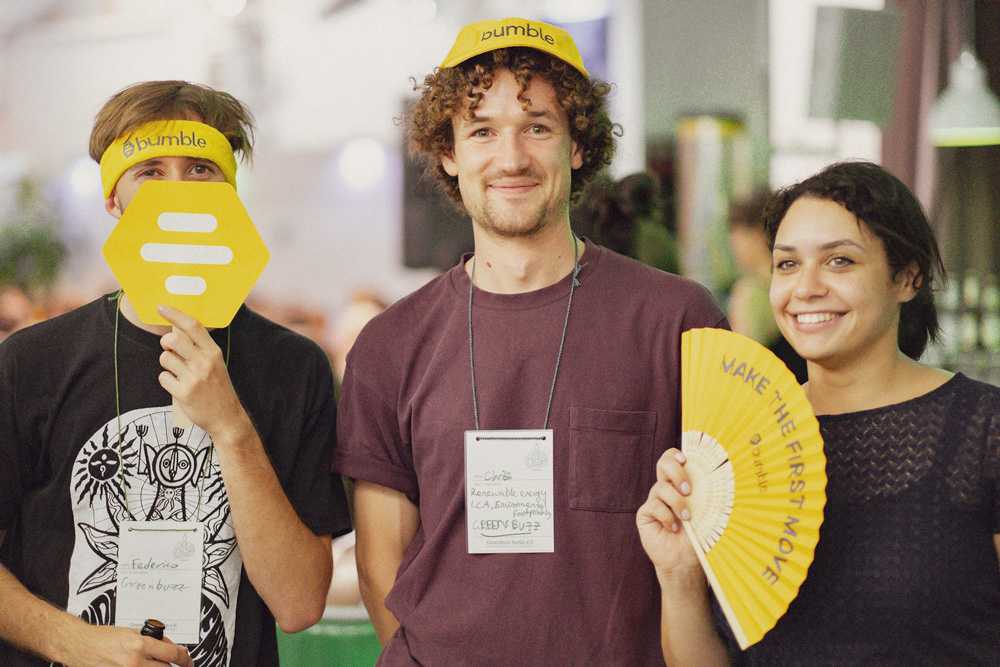 Become a GreenBuzz Partner
As part of our events and activities, we are always keen to collaborate with partners that support our cause. Here's how you can get involved:
SPONSORS
Greenbuzz hosts regular events that draw large numbers of sustainability-enthusiast across Berlin. We're always happy to collaborate with sponsors interested in supporting our non-profit activities and in turn provide a platform to communicate your brand's message to our audience of over 3000 followers.
SPEAKERS
If you are interested in speaking or co-organising an event, feel free to get in touch and share your ideas. We also provide opportunities for individuals to presents their sustainable projects, ideas, activities, or topics through our Quickpitch platform.
LOCATIONS
Locations are the cornerstone of our events. If you own or know of a space you'd like to make available to us, we'd love to hear from you!
If you are interested in partnering up with us, send us a mail at info@greenbuzzberlin.de.
Our Team
Our team is made up of volunteers from different walks of life who all have a passion for sustainability. Due to our limited resources, we do not offer internship positions. But we'd like to invite you to come out to our events and talks where there is always an opportunity to network with industry professionals and connect with possible employers.
Open Positions
Social Media Manager
Bookkeeper
If you're interested in getting involved in the future, subscribe to our newsletter on the right to stay up-to-date about future openings.