Sustainability Drinks – Global Sharing Week Special
June 6, 2017 @ 9:00 PM

-

June 7, 2017 @ 12:30 AM
It's Global Sharing Week and we'd like to celebrate the sharing economy and sharing activities of Berlin with a special edition of Sustainability Drinks. Here's what's going on:
Pecha Kucha presentations: Learn more about 6 sharing projects in Berlin. Have a look at our speakers below.
Quickpitches: Present your own project in a 1 minute quickpitch.
Sharing Speed Dating: Meet experts of the sharing economy in a speed dating session.
Book swapping: Bring a book or two and swap it in our bookcrossing corner. Berliner Büchertisch provides the first 150 books.
Bulletin boards: Find Berlin sharing hot spots on an offline map or exchange sharing offers and sharing ideas with other guests.
Media station: Watch short video portraits of people of the sharing and sustainability scene provided by imWandel.
You: There is time for networking with each other. Share your ideas, knowledge and thoughts!
We are are proud to be part of a global movement. During last year's Global Sharing Week, over 220 events in more than 70 cities took place on every continent worldwide! Have a look at the official map to see what else is going on.
Schedule
19.00 Doors open, book exchange, networking
20.00 Intro
20.10 Presentations (1/2)
20.40 Break, book exchange
21.00 Presentations (2/2)
21.30 Quickpitches
21.45 Speed Dating / Networking
22.30 End
With presentations from: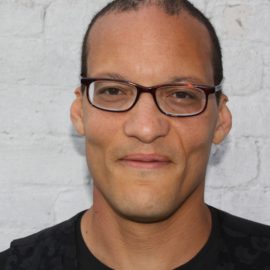 Sustainable Solutions Designer Scott Bolden: A Platform For Resonant Connection
Scott Bolden is an interdisciplinary visionary, part artist, designer, engineer, musician and event producer. He is the co-founder of Das Baumhaus Berlin, an event and collaborative project space for people who want to act on their sense of initiative to make the world a better place personally, ecologically, aesthetically, culturally, economically and socially (P.E.A.C.E.S.).
About Das Baumhaus Berlin: At Baumhaus, we aim to create a space where we as neighbors can address the transition to sustainability from a broad spectrum of perspectives. Transitioning from a culture of domination and exploitation to a culture of care, maintaining a dynamic balance in relations to oneself, others, and nature – that's the project of our (life)time. And while it's about development in the social and economic world, it's also about personal development. We think, working for change is bit like practicing an art: it's about what we do in our every day life, and it works better if we have fun and a supportive community. Baumhaus is a platform for all those P.E.A.C.E.S. of being a good neighbor and actor of change – bringing together perspectives that are: Personal Who am I, where am I at in my life, where do I want to be and how do I get there? How can we take care of ourselves so that we can live more balanced and satisfying lives? Ecologic How can we live in balance with the ecosystem and protect life on this planet? Aesthetic How can we understand and be in touch with the many ways it's possible to sense the world? Cultural How can we appreciate and learn from our differences but also focus on what we have in common? Economic How can we advance towards more balanced, zero waste and humane ways of production and consumption? SocialHow can we communicate with each other, to understand and work collaboratively to support each other?
About the talk: The story of how transforming values of sustainability into an indoor tree house is having a practical impact.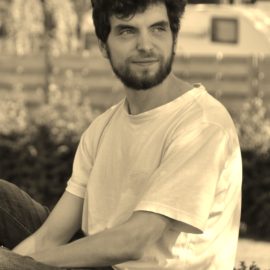 The world is changing and we are on the transition team Robert Eckstein
Robert Eckstein is a part of Impact Hub Berlin's team. Coming from a value-driven and passionate student organization called AIESEC, after his studies Robert was looking for a community of like-minded people who do their work with heart and purpose. And found that in the Impact Hub in Berlin. Beside his involvement with Impact Hub Berlin, he is trainer, facilitator, fan of Positive Psychology and a passionate Introvert. He calls himself a Universe Traveler, but for him, the universe refers to the vast world that resides within ourselves.
About Impact Hub Berlin: Impact Hub Berlin is the catalyst for social innovation. We are a community, a consultancy and a creative space. As part of the biggest network for social innovation worldwide we inspire, connect and enable our local community of change makers to develop their ideas for a more sustainable world. We provide access to training and support, workspaces, lectures, training workshops, community networking events and incubation programs. Moreover we create professional programs for local & global companies, organizations and institutions from diverse sectors; working on the intersection of society, economy and politics. Uniting people from every profession, background and culture, Impact Hub Berlin is run by Nele Kapretz, Anna Lässer, Leon Reiner and Vishal Jodhani since 2014. The first Impact Hub opened in 2005 in London - today, more than 100 hubs in over 54 countries with +15000 members are part of the global network.
Marko Dörre
idealist, family man, lawyer
About fairleihen.de: Fairleihen is a sharing platform which is free and free of ads.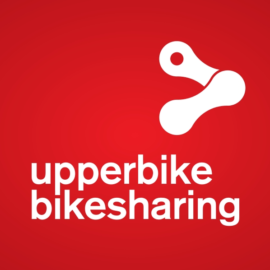 Felix Möller
Founder of upperbike bikesharing
About upperbike bikesharing: You are interested in bikesharing and you want to rent or hire a bike in a fast and uncomplicated way?
Then you are just right here at upperbike because the practical online bike manager makes it easy to manage and rent a bike. This may be a city bike, a children´s bicycle, a solid mountain bike, a fixie or a practical cargobike. Here every bike is available for lend or rent - already from 5 Euros per day.
Just click on upperbike.com and directly find your favourite bike or create a bike advertisement.
Benedikt Maschke
Self-study of life, people and cultures. Exploring, learning, teaching, connecting and sharing in various fields, e.g. communities, premium-collective, services in health, sustainability, organic food, farming and gastronomy, product development and distribution, general consulting, musicians and artists, organization of coops and events, travel and hosting, IT and online projects i.a.
About Premium-Kollektiv / also known as Premium-Cola: Premium started in 2000 with creating an open-source economy model, the PremiumOS (= Betriebssystem) based on the equality of people, honesty, fairness, sustainability and transparency. It operates as a collective: farmers, manufacturers, distributors, sellers and especially consumers become integrated and take part in making altogether decisions in consensus. The collective works without a boss while cooperating with over 1700 partners and none written contracts. This open-source operating system is used to produce and distribute drinks e.g. premium-cola and premium-bier (= hardware). It proves that this balanced business model is functioning. Goal is to bring a more sustainable work environment into our world by sharing the knowledge through online documentation, talks and consultations.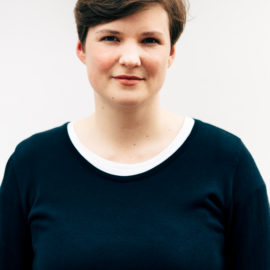 Leona Lynen: Agora Rollberg – Berlin's First Circular Economy Hub
Leona is Circular Economy Program Manager at Agora Rollberg, a prototype for better ways of working and living together around circular economy principles. At Agora Rollberg, Leona aims at building bridges between content, ideas and stakeholders, ranging from hands-on applicable CE solutions for the local neighborhood to radically shifting mindsets of global players. Previously, she worked as freelance Curator and Project Manager for various Goethe-Instituts around the world, focusing on bottom-up city making and co-creative urban development.
About Agora Rollberg: The Agora Rollberg is a Berlin based center for circular economy practices. Established in 2016 as Berlin's first circular economy hub, we invite like-minded individuals and institutions to meet, exchange ideas and collaborate around circular economy projects. We believe that a different way of living and working together is both necessary and possible.
About the talk: At Agora Rollberg, we believe that a different way of living and working together is both necessary and possible. We also believe that circular economy principles are central to designing such a system. At its essence, a circular economy represents a new way of looking at the relationships between markets, customers and natural resources, and thus eliminating the very concept of 'waste' and recognizing everything has a value. In my talk I will give a short introduction to Circular Economy, how it relates to the Sharing Economy and how we'll incorporate both in the future of our Agora Rollberg House.
Quickpitches
There will be a quickpitch session after the main presentations which gives you the opportunity to present your project/organisation/company/idea in 1 minute.
Quickpitches of this event
Raw Re.Fashion
Raw Re.Fashion is an upcoming online marketplace entirely dedicated to the upcycling fashion sector. Through it, unique designers meet people that share the passion for clothes with a special design, connecting with customers who respect our planet.
Contact: Idil Serifoglu, Lara Della Gaspera (
n.idil.serifoglu@gmail.com
)
Jaspr Trades
Jaspr lets you trade your talents and unneeded things, cash-free, with the people around you. We offer free smartphone apps that make it easy to find great trades with great people. We have 6.000 traders on the platform now trading everything from babysitting to smartphones to piano lessons to language tandems, usually without money involved.
Contact: Noel Wigdor
ichweiss.berlin
Do-It-Yourself and pay-only-what-you-use! The problem of DIY is, we buy tools, that we don't use afterwards anymore and we always buy to much supplies. ichweiss.berlin is the start of DIY on a pay-only-what-you-use basis. At the moment for painting at home only. You want to paint your walls at home? One call, one delivery and when the job is done, anything left gets collected. Real value for your money, no waste and a top service. And delivery is done by bike! Because we love bikes!
Contact: Malte Prien (
info@ichweiss.berlin
)
imWandel e.V.
Our organisation, imWandel e.V., speaks up for an ecological and social transformation of the society.
"There are already plenty of alternatives". We want to make them more visible and help all the actors of these transitions to get together.
We are providing map-based and regional-focused online magazines, where we daily publish videos and articles about the local initiatives and their projects.
Our websites are also community-generated. Everyone can contribute to our local mapping or share an upcoming event.
We are now active in Berlin and Brandenburg. Have a look on berlin.imwandel.net and brandenburg.imwandel.net !
Contact: Alexandre Schütze (
berlin@imwandel.net
)
Partners



Latest posts by Björn Weinbrenner
(see all)