Become a leading member of GreenBuzz Berlin e.V.!
We are an inspiring network of 3,000+ sustainability enthusiasts including students, entrepreneurs and other professionals living in Berlin. Our vision is a sustainable world where everybody thrives and contributes to continuous and sustainable improvement of the status quo. To do so, we connect people, provide educational information as well as organize events and conduct research to support and facilitate collaborative actions. Additionally, we are part in the worldwide movement of GreenBuzz Global and are in touch with other chapters around Europe.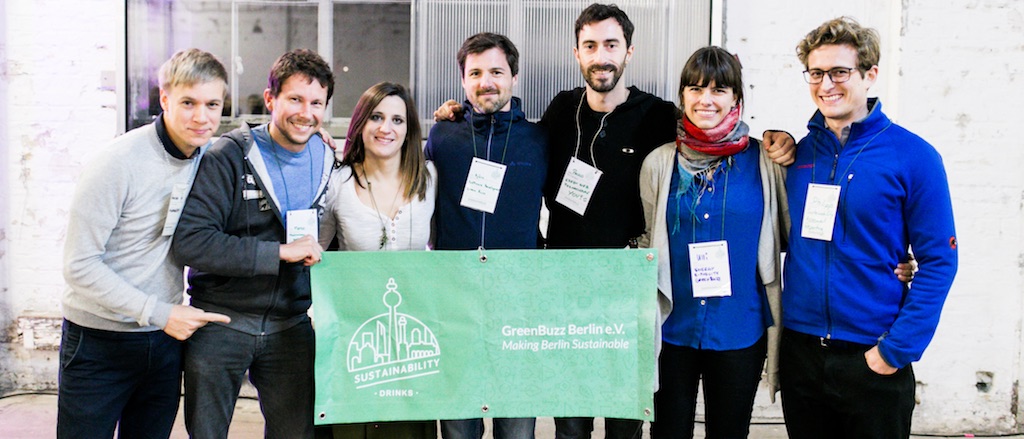 (Vice) President of GreenBuzz Berlin e.V.
After more than four year, we are looking for fresh ideas and new input. To take GreenBuzz Berlin to the next level of development in 2019 and further on, we are excited to offer the volunteering position as (Vice) President to an experienced, motivated and well connected professional. The position will require an engagement of 8-12 hours per month.
We are looking for a sociable, well-connected person to  advance and expand the outreach to organisations and individuals, who want to drive change together with GreenBuzz  through networking, knowledge sharing and inspirational events, as well as conducting and promoting research about sustainability.
At the same time, you easily connect the dots and are keen and experienced in organizational development to facilitate and lead the transition to the next generation of GreenBuzz Berlin.
A strong presence in the German and Berlin sustainability scene and substantial knowledge of the eco-system is a plus.
Love it? Do you feel like the new (Vice) President of GreenBuzz Berlin, as a volunteer, is YOU? Great!
To get to know you, please send us (email hidden; JavaScript is required) your CV and let us know, why you want to take on an honorary position and your interest in sustainability until 6th October. We plan to have an initial Skype call in October, followed by a personal meeting.
We look forward to get buzzing with you. Make sure to also check out our upcoming events, and speak with us directly there.
Event Coordinator
GreenBuzz Berlin e.V. is organizing 10-15 networking events per year to bring together Berlins vibrant sustainability scene. The organization of these events is coordinated by volunteers and topical experts in the various fields of sustainability. To expand our team we are looking for event an coordinator to facilitate the organization of our event series.
If you are a natural organizer, keen to make a difference and bring together Berlins sustainability scene, this volunteering position might be your perfect fit!
To get to know you, please send us (email hidden; JavaScript is required) your CV and let us know, why you want to take on an honorary position and your interest in sustainability.
Social Media Expert
GreenBuzz Berlin e.V. connects a network of 3,000+ sustainability enthusiasts of all phases of life in Berlin through events, news, blog posts and social media. These communication channels we use to reach out to the community are being operated by volunteers from our team. To expand our team we are looking for social media expert, to increase our outreach and improve our community. 
If you are a social media expert and digital native, who is keen to make a difference drop us a line at (email hidden; JavaScript is required). We would appreciate a short your CV and an intro about why you want to take on an honorary position and your interest in sustainability.
Become a GreenBuzz Partner
As part of our events and activities we are constantly looking for new partners to support our cause.
In this regard we are especially looking for …
Experts: Let us know if you are an expert in a field and would like to organize an event with us. Please e-mail to email hidden; JavaScript is required
Sponsors: We are looking for sponsors who are interested to support our non-profit activities. Please e-mail to email hidden; JavaScript is required
Speakers: If you are interested to present your sustainable project or any other idea, activity, topic, research, etc at a Sustainability Drinks event, please e-mail to email hidden; JavaScript is required
Locations: If you think you have or know a great location willing to host Sustainability Drinks Berlin, please e-mail to email hidden; JavaScript is required