The Big Picture: Can The Economy Support a Sustainable World?
July 30, 2019 @ 6:30 PM

-

10:30 PM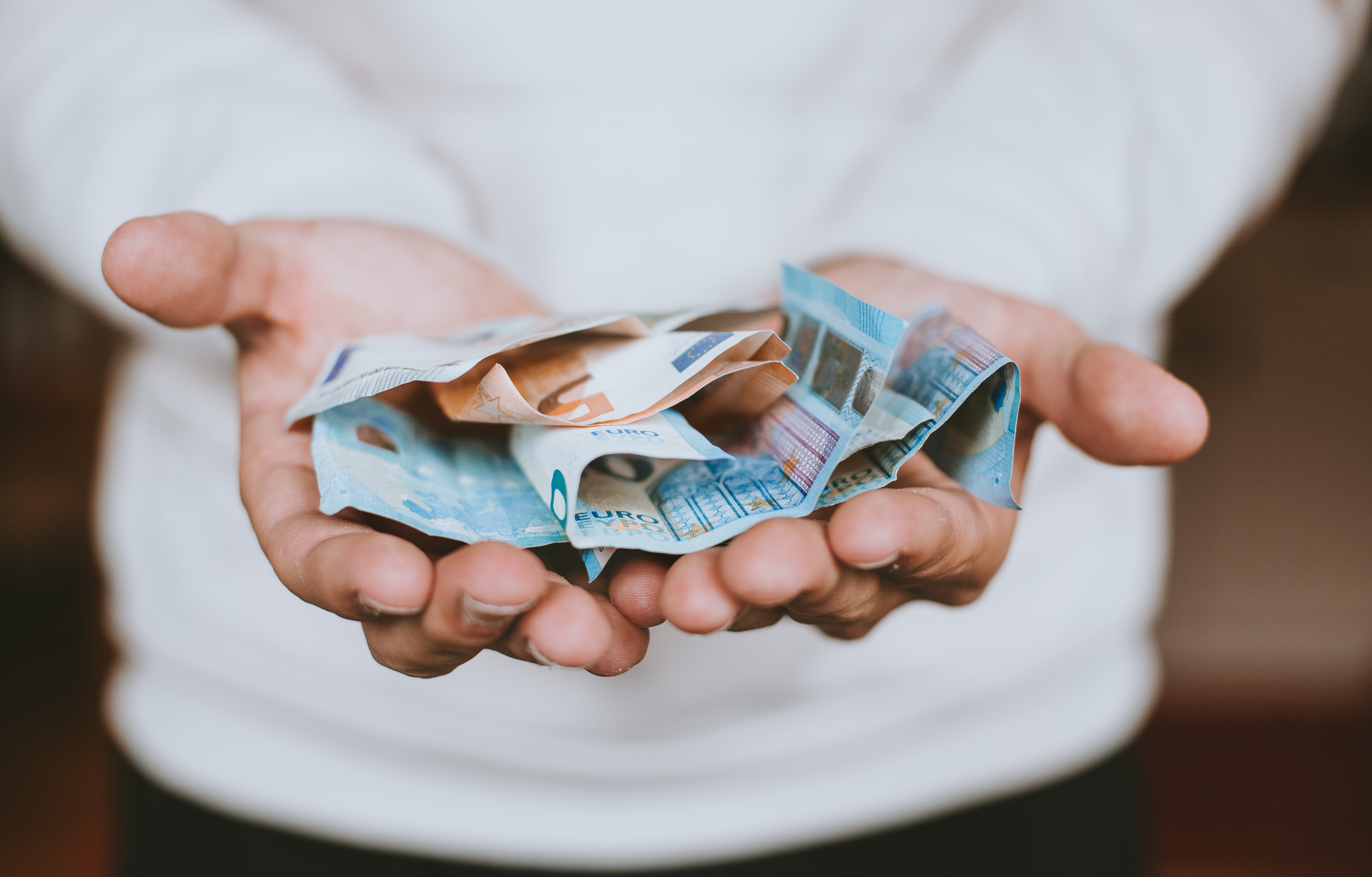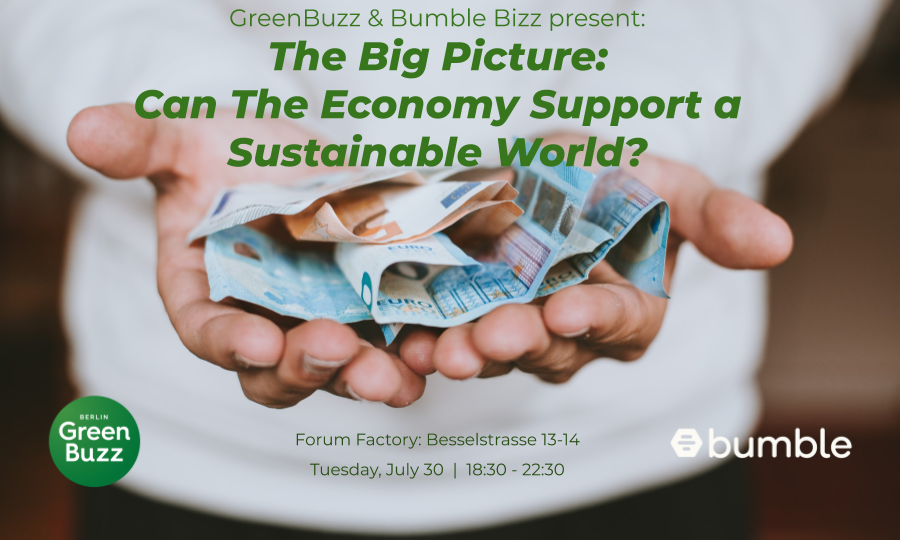 Can The Economy Support a Sustainable World?  Whatever your perspective on the economy's impact on sustainability, underneath there's a foundation that it's all been built on. 
At this event we'll talk about the bigger picture and the foundation that our current global economy is build on. Our diverse set of speakers will uncover this foundation and take a peek at future perspectives and the main contributors. From civil societies, to policy makers, to private sector, to government perspectives, to consultants/strategists, and more, we'll look at various angles to bring you a multi-dimensional outlook on this topic – from business models that support impact and purpose maximization over profit to economic models and policies.
Join us, when our speakers share their insights and knowledge about how that new economy needs to look like in order to support a sustainable world and how to better prepare your business for it as well!
Before and after the program you'll be able to network and connect with people which is supported by Bumble Bizz; supporting and empowering people to connect with one another.
Book your ticket now on Eventbrite.
Speakers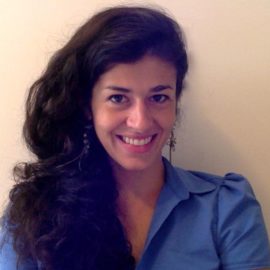 Anna Bonan: Rethink ownership
Anna is a corporate lawyer with experience both in law-firms and as in-house legal counsel in Italy and Germany, where she advised on several M&A transactions. She strongly believes in the necessity of a more sustainable economy and equitable society. She recently joined Purpose to use her expertise to pursue a change in this direction. At Purpose she supports the development and spread of steward-ownership structures internationally with a focus on Latin America. Anna is also associate of On Purpose, the purpose-before-profit leadership programme.
About Purpose Stiftung gGmbH: The Purpose Network helps companies to stay independent and mission driven for the long term. We believe that by innovating the way companies are owned, financed and governed, companies become more successful in the long term and can benefit all of society.
Steward-owned companies make a legally binding commitment to their employees and customers: that the company is not as a speculative good or commodity but a group of people working for a purpose. The legal structure is a clear and strong statement that they are inherently prosocial companies and serve their purpose. The wealth those companies create furthers the public benefit and they strengthen a decentralized economy.
About the talk: How can we create an economy that serves people, society and the planet?
Ownership is the legal DNA of companies and economy and therefore at the core of this question.
The mission of the Purpose Foundation is to support companies and entrepreneurs for whom purpose is at the core of their business. These businesses are looking for governance and financing solutions that align with their values and will protect their mission and independence for the long-term. The steward-ownership model is a critical and powerful mechanism for preserving a company's essential purpose and protecting it from extractive capital to achieve the most needed change in the economic paradigm: from profit-maximisation to purpose-maximisation. During this talk we will understand what steward-ownership is and what an essential role it plays for a sustainable economy.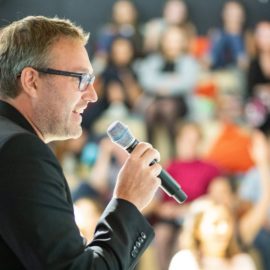 Claas Kauenhowen
I am an entrepreneur, coach, trainer and visionary. After selling my last commercial company and after going through private bancruptcy, I label myself as someone who met the boundaries of our systems and the end of its functionality. As a public speaker, I offer thoughtful content and as a focus: transformation on all levels. I do not go for information exchange - I go for impact, moving the audience and leaving a footprint.
About UChange UG, XScale GmbH: UChange is focusing on transformation of the individual. XScale is focusing on transformation of organisations. Together, we provide a non-gap approach into facilitating and leading transformational evolution and change.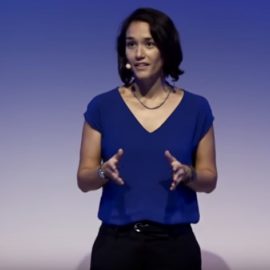 Jessica Berlin
A security and foreign policy expert turned sustainable business and development innovator, Jessica Berlin helps governments, companies, and nonprofit organizations to tackle global challenges with sustainable, scalable solutions. As founder and Managing Director of CoStruct, she designs innovative PPP, CSR, and economic development programs that drive both business growth and societal impact. Her work is grounded in 12+ years of cross-cutting experience in foreign policy, security, economic development, entrepreneurship, and tech innovation in Africa, Asia, Europe, MENA, and the US. She is a frequent panelist and keynote speaker on foreign affairs, policy innovation, Tech4Dev, and the future of aid. Her TEDx talk on the transatlantic democratic crisis has been described as "brilliant", "moving", and "one of the most powerful and inspiring TED talks" (https://youtu.be/vi91VI71Nj8). Jessica holds an M.Sc. in Political Economy of Emerging Markets from King's College London, a B.A. in International Relations from Tufts University, and speaks five languages.
About CoStruct: Based in Berlin, CoStruct is a strategy advisory and 'do tank' at the intersection of business, technology, policy, and sustainable development. Leveraging our team's cross-cutting international and intersectoral expertise, CoStruct helps companies, governments, and nonprofit organizations build and scale sustainable, scalable CSR, PPP, and economic development programs. With our partners and projects in Africa, Asia, Europe, and MENA, we aim to co-struct a more equitable, sustainable future for business and development in the 21st century.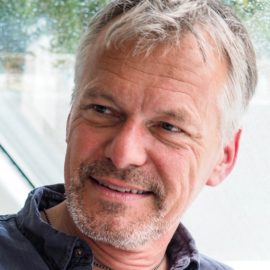 Professor Dirk Philipsen: Less is Better
Dirk Philipsen teaches economic history at Duke University's Sanford School of Public Policy. He also serves as Senior Fellow at the Kenan Institute for Ethics, co-director of the Duke Sustainability Engagement Certificate, Fellow at the Royal Society of Arts, and founding associate of the Wellbeing Economy Alliance. His research and writing is focused on sustainability, wellbeing economics, and the history of capitalism. His latest work is published by Princeton University Press under the title The Little Big Number – How GDP Came to Rule the World, And What to Do About It (2015/17). His current work is focused on alternative economic performance indicators, the nature and logic of economic growth, and the moral imperative of decoupling material throughput from human development.
About Duke University: The Sanford School of Public Policy at Duke University educates tomorrow's leaders and improves the quality of public policymaking through teaching, research, professional training, and policy and community engagement.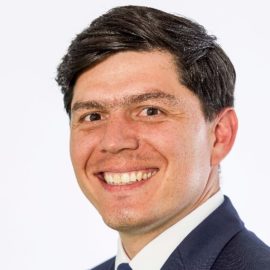 Mr. Juan Pablo Osornio: The role of business in a 1.5 degrees Celcius world
As a political and business analyst with 15 years of experience, has spent the last five years working on the transformation to a low-carbon economy in line with the 1.5 degrees Celsius limit, Juan Pablo coordinates Greenpeace's global climate political work across issue areas and its national and regional organisations. He provides quality strategic advice to global program planning, enabling the organisation to influence the political environment and challenge power. Formerly with Ecofys as a consultant on energy efficiency, Juan Pablo has also worked at the European Climate Foundation and was a lead on strategic alliances at the International Council on Clean Transportation. He has been with Greenpeace since July 2017 and is based in Berlin.
About Greenpeace International: Greenpeace is an independent global campaigning organisation that acts to change attitudes and behaviour, to protect and conserve the environment and to promote peace. Protecting and conserving the climate means ensuring the implementation of decarbonisation measures at a scale and pace consistent with the Intergovernmental Panel on Climate Change SR15 1.5oC (LED) pathway; broadly speaking that means global CO2 emissions must be halved by 2030 before falling to net zero by mid century at the latest – targets achievable only with strong political pressure and widespread public support for action.
About the talk: The talk will focus on a reorientation of business practices towards services rather than products and the type of services and products needed to protect humanity's standard of living while staying within planetary boundaries. What does that mean for politics? What does that mean for consumers?
Agenda
18:30 Doors
19:00 Introduction
19:15 Speakers & Discussion
20:45 Quickpitches
21:00 Networking
22:30 End
Quickpitches
There will be a quickpitch session after the presentations which gives you the opportunity to present your project/organisation/company/idea in 1 minute. Sign up below to get your information on our website!
Quickpitches of this event
Global Goals Jam Berlin
The Global Goals Jam is back in Berlin for 2019!

The Global Goals Jam is a two day event where creative teams work together on local challenges related to the Global Goals. Using a tailored toolkit, we will create interventions aimed at short term targets in support of the long term goals. This year we focus on Migration, e-waste, Climate & Water Change & No poverty.

Come #Design2030 with us!

To learn more about the Jam in Germany, go to www.globalgoalsjam.de
To learn more about the Jam Globally go to www.globalgoalsjam.org

Contact: Nadim Choucair (email hidden; JavaScript is required)
ecoligo
ecoligo provides a fully financed solar-as-a-service solution for businesses in emerging markets. We are now hiring for our Berlin HQ team!

Contact: Chris Marples (email hidden; JavaScript is required)
CSA / SoLaWi
A model for direct trade with farmers, with fair prices, sustainable farming and consumption and a closer connection with the food.

I am a member of SoLaWi Waldgarten, but it's the idea which I want to pitch!

Online resource for finding SoLaWis/CSAs: ernte-teilen.org
My SoLaWi/CSA https://www.solawi-waldgarten.de/

Contact: James Topping (email hidden; JavaScript is required)
Sail to the COP
Just like Greta Thunberg, who announced yesterday that she will be sailing to the UN Climate Action Summit in NY, this autumn a team of 36 changemakers will embark of a 7-week trip to sail from the Netherlands to the UN Climate Conference COP25 in Chile. We aim to raise awareness about the climate impact of aviation and to demand a fair and sustainable future of travel. During the Atlantic crossing the team will be working in a think tank to create a vision for the future of travel and to come up with actions that will be carried out at the COP, to raise the topic on the political agenda. With this, we aim to raise awareness on the level of politics, industry, and individuals and to demand political action.

Greta does not stand alone!

Contact: Frederike Freitag (email hidden; JavaScript is required)
Zero Waste Berlin International
Zero Waste Berlin International is a community in Berlin focused in sustainability and Zero Waste. We celebrate monthly event with different speakers, to discuss about the different perspective the zero waste life has and in order to make the knowledge accessible to people.

What's next? You will discover it soon!

Contact: Coral Ruz (email hidden; JavaScript is required)
openTransfer Green CAMP
On 2nd of August, we - the Stiftung Bürgermut - organise the openTransfer Green CAMP in Berlin. The event brings together around 100 organisations from the sustainable civil society - be it an initiative, social entrepreneurs, activists or an individual who is committed to the protection of the environment. It is organised in the format of a barcamp, which means that the participants themselves decide the agenda of the day and everyone can contribute. The goal is knwoledge exchange, networking and to find solutions for a more sustainable future together. We are nearly fully booked, but we would like to give the participants of the Green Buzz envent the possibility to join us!

Contact: Julia and Louise (email hidden; JavaScript is required)
Surplus Circle
A B2B online-marketplace that helps farmers sell their surplus and imperfect produce to food and beverage manufacturers.

Contact: Fritz Michallik (email hidden; JavaScript is required)
International Climate Initiative (IKI)
The IKI is a central pillar of Germany's climate finance and of its funding pledges under the United Nations Framework Convention on Climate Change (UNFCCC) and the Convention on Biological Diversity (CBD). IKI programmes promote innovative solutions, develop new political, economic and regulatory approaches and foster technological options and cooperation models.

Contact: Mareike Bodderas (email hidden; JavaScript is required)
Yolife
An app that helps people to live longer and, therefore, also to act more sustainably.

Contact: Tassilo Weber (email hidden; JavaScript is required)
Grüneo
Grüneo is the apartment gardening box made for city gardeners to sow, grow and enjoy 100% organic herbs and veggies in a fun and sustainable way. It is the first DIY-subscription kit that includes all the necessary materials and knowledge that you need from the seed phase until a delicious fresh meal.

Contact: Louise Guigon and Alicia Ferrer Roman (email hidden; JavaScript is required)
Earth Ratings
Sustainability Ratings for all Products and Services: we lower the barriers for a sustainable lifestyle by making sustainability-related info easily accessible and fun while shopping online

Contact: Carsten Roland (email hidden; JavaScript is required)
Latest posts by greenbuzz
(see all)