Conscious Consumerism – How to become a hero
April 12, 2017 @ 7:00 PM

-

10:00 PM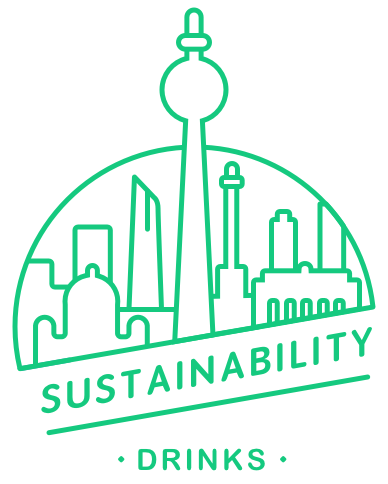 Organic wrapped in plastic or non-organic without the plastic? Fair trade from Brazil or local? Fresh tomatoes all year long or just during the warm season? Regional, fair, organic, seasonal… finding options that match all those criteria on your daily life can be an overwhelming challenge.
Shopping "right" isn't easy, so a number of labels have been invented to help us navigate the jungle of choices. But, do you pay attention to the labels in the supermarket? Do you even care or know what they mean? Do you get confused by them?
This evening will be all about understanding how to improve the quality of the food that gets to your table. Come, join us and let's learn how to make the best choices!
*Doors open at 19:00
*Speakers start at 20:00
*Quickpitches at 21:10
With presentations from:

Jonas Lorenz
Jonas Lorenz studied political science and public professional decision making at the University of Bremen. During his studies he started specializing in Fair Trade coffee certification. Wanting to know more about the coffee cycle from bean to cup he worked with coffee farmers and importers in Colombia and Canada. Jonas currently manages sourcing and sustainability at Cross Coffee, a roaster based in Bremen. At Forum Fairer Handel he works in advocacy and campaigning.
About Forum Fairer Handel e.V.: Forum Fairer Handel is the association of Fair Trade in Germany. Its objective is to sharpen the profile of Fair Trade, accomplish demands against politics and commerce, and to achieve a wider dissemination of Fair Trade. The Forum Fairer Handel understands itself as the political voice of the German Fair Trade movement and advocates fair rules and frameworks for trade and agriculture worldwide. It works in the areas of public relations, awareness raising, campaigning and advocacy.
Joyce Moewius
Born 1980 in Berlin, studies in biology and physical education in Berlin, Spain and Puerto Rico.
Early interested in nature, farming and politics she slipped into the topics agriculture, gmo and food policy in 1999. Since 2011 Joyce works into the field of organic farming and food production at BÖLW where she is responsible for media and press relation.
About German Association of Organic Farmers, Food Processors and Retailers (BÖLW): The BÖLW is the German umbrella organization of organic farmers, food processors and retailers. Together with its members it forms a living network to strengthen the German organic food and agriculture enterprises and show the meaning of Organics for a sustainable future of production.
Quickpitches of this event
Enpact (Startup Mentoring)
We empower entrepreneurs: through international mentoring programmes to creating co-working spaces and delegation trips to explore new ecosystems to a platform that measures the startup friendliness of cities in developing economies.

We now have 3 international mentoring programmes that take place both in Berlin & in one of the following regions: the Middle East, North, East and West Africa.

The programme allows for both vertical and horizontal exchange, requires no equity and provides a lifelong community with other entrepreneurs in Europe & the Middle East and West and East Africa, as well as experienced mentors who are serial entrepreneurs themselves.

Contact: Brandi Zavala (Bz@enpact.org)
VEBU - vegetarian union in Germany
Largest representation of interests for vegetarians and vegans in Germany.

V-Label: seal of quality for vegetarian and vegan products

Consulting: support for companies

Test community: product tests before product launch

Contact: Lisa Hapke (lisa.hapke@vebu.de)
Minimizing our ecological footprint
My pitch is based on the Earth Overshoot Day. This is a great campaign by the non profit initiative the Global Footptint Network. Earth Overshoot Day is the day we have consumed the entire ecological resources of the world to the fullest for a given year. Each year, our ecological debt toward the word increases. In other world, this day comes earlier each year. In 2000, this day was in early October. In 2016 it took place on August 8. Bottom line: today humanity uses the equivalent of 1.6 Earths to support our consumption and absorb our waste

Contact: Hadar Badt (dudlyh@gmail.com)
HALM
HALM is the first German made - Glass Straw - reusable - sustainable and it even look sexy!

We at HALM believe that the answer to 3bn straws used every day is not convince people to not use a straw but actually present them a positive alternative.
We promised to be a plastic free product in the full value chain and came across a lot of boundaries.
Apart from that we will invest minimum 50% of all profits into 3 areas: Clean Up - Education - Resarch

We are about to launch in May 2017.

Contact: Sebastian Müller
SoLaWi Waldgarten (CSA)
SoLaWi Waldgarten is a community-supported agriculture project with a farmer in Brandenburg and around 90 members in Berlin and Potsdam. Members get vegetables, fruits and other groceries once a week which they can pick up at designated pick-up points in Friedrichshain, Kreuzberg and Potsdam. Depending on the time of year the amount is more than enough for 1-2 people. The farmer produces only to a high quality (Demeter certified) and applies sustainable methods to land and plants like soil conservation and permaculture. With the CSA model the farmer gets a fixed and fair price. A few times a year members go out to the farm and help planting and harvesting, which is a lot of fun and a great experience.

Join our community, get delicious food and even help to produce it yourself! There are free places for the new season starting in May.

Contact: James Topping (info@solawi-waldgarten.de)
Latest posts by Paulo Reiss Fernandes
(see all)