Sustainability Drinks #16 – Fast Fashion: How can sustainable fashion keep up with trends
January 13, 2016 @ 8:00 PM

-

11:00 PM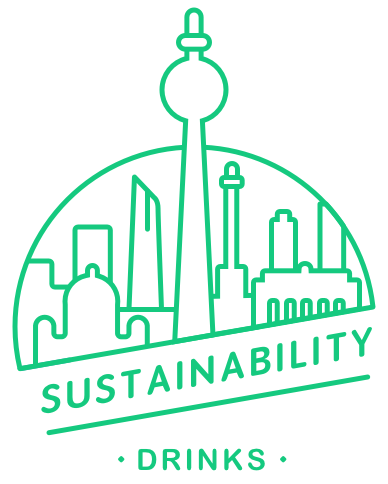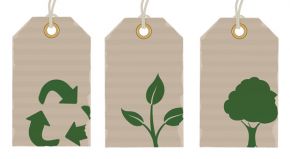 Our First event in 2016 came right in time for the Mercedes Benz Berlin Fashion Week!
At this event (our second on Fashion) we reflected on our Fast Fashion: We buy in a rush and discard very quickly. Our speakers shared insights on how we can be conscious dressers and yet still be fashionable with over 150 participants.
With presentations from:
Arianna Nicoletti: A fashion designer and co-founder of the Upcycling Fashion Store & Green Fashion Tours Berlin
Ester Fröhler: The co-founder of Moeon sustainable clothing
Special:
Here you also have a chance to check out some of the very stylish green garments Berlin has to offer!
Anekdot Boutique – upcycling handmade lingerie label
Substantielles Minimum – Upcyling Fashion
—
20:10
Arianna Nicoletti, fashion designer and activist on "Upcycling Fashion"
Arianna Nicoletti is a fashion designer and activist working with the concept of "Upcycling" since 2009.  Fascinated by the aspect of textile waste reduction, in the last years together with her team she initiated many projects in Berlin: in 2010 they founded their own upcycling label aluc, which was followed by the first German blog about upcycling fashion and the first concept store dedicated to the topic, The Upcycling Fashion Store. With the institution of their monthly networking event Strich&Faden, they created a proper hub for sustainable fashion in Berlin.
In 2012 she started up the project Water to Wine – Material Pool in collaboration with the Berliner Stadtmission creating a source of second-hand textiles for international designers.
She is the co-founder of the project The Green Fashion Tours Berlin and a founding member of the association Future Fashion Forward e.V.
20:25
Ester Fröhler and Sonja Lotz, Möon Sustainable Clothing on "Sustainable Fashion in Berlin"
Sonja Lotz, Co-founder and formerly co-owner of the Konk Store in Berlin Mitte, is trained as a fashion designer. Ester Fröhler has a university degree in sociology and is a trained TCM-therapist.
Möon Sustainable Clothing is a concept store (in situ as well as online) for sustainable fashion in Berlin Kreuzberg. Since 2014 Möon sells fashion accessories and bags for men and women. The selection of brands and product ranges from all over the world is well curated. Möon succeeds in reconciling the pursuit of fashionable design with the theme of sustainability. The labels we sell certify fair production, the use of eco-friendly materials and in some cases even cooperatives with artisans in Less Developed Countries. The plain yet delicate design of the store rounds of the aesthetics of the Möon as a brand. Favoring a sustainable approach, the founders of Möon, Sonja Lotz und Ester Fröhler, have positioned themselves against ephemeral trends in fashion:
"We believe that fashion can be fair, and produced in ways ethically and ecologically justifiable. We have founded Möon Sustainable Clothing to demonstrated, by our selection of labels and designers from all over the world, that fair sustainable fashion can well stand for aesthetics and style. We recognize the necessity to use our resources differently – not the least in fashion we want to give our customers the opportunity the shop and consume responsibly."
21:10
Quickpitch Session
You will have the opportunity to give a 1-min quickpitch again and tell the audience why they should talk to you tonight.
Quickpitches of this event
Clean Cloths Campaign
get involved with the clean cloths campaign berlin.
Contact: Helen (
helen@hlgxdesign.com
)
Rabenmütter
share new labels for Rabenmütter in our trend guide.
Contact: Martiene (
mail@rabenmuetterberlin.com
)
Bethak
get involved with a sustainable social business.
Contact: Amna (
yamin.amna@gmail.com
)
Sustainable Communication
meet people and get involved.
Contact: Franziska (
franziska.seitz11@gmail.com
)
Latest posts by greenbuzz
(see all)