Sustainability Drinks – Designing for Sustainability
November 3, 2016 @ 8:00 PM

-

11:30 PM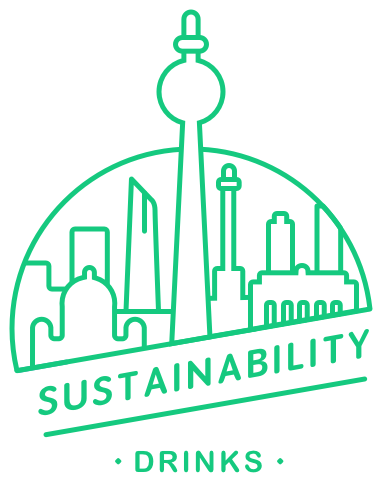 Designing for Sustainability – Roles & Responsibility of Design
Being at the core of product development, maybe no other discipline can drive change better than Design. When it comes to topics like waste of resources, toxic materials, growing energy demand and climate change, designers also face a new responsibility. This event will shed some light on the opportunities, challenges and the general role of design for a sustainable future.
Join us on on the 3rd of November at betahaus to learn, discuss and be inspired.
Our Speakers will be
---
Eric Pfromm
Industrial Designer and Co-Founder of BFGF Design Studios Hamburg. He is certified cradle-to-cradle® Design-Consultant and Member of Kompetenznetzwerk Umweltfreundliche Produktentwicklung, Hamburg.
---
Tim Janßen
Tim is CEO of Cradle to Cradle e.V. He is an economist with a focus on founding, innovation management and responsible economic activities.
---
You will have the opportunity to give a 1-min quickpitch and tell the audience why they should talk to you tonight. If you are interested, please submit your details here:
Quickpitches of this event
goood mobile
Goood as a social mobile service provider enables you to support a nonprofit organisation of your choice. 10% of your monthly package are donated to the charity. 100% arrive.
goood is an easy and free fundraising tool for all charities and NPO.
Are you interested? Ask our partnership manager for more information!
Contact: Elisabeth (
email hidden; JavaScript is required
)
Ari.farm
Ari.farm is fun crowdfarming platform that helps you invest in livestock and make a difference. We are taking care of your animals in Somalia, where we are making a real social impact by creating jobs and insurance for nomads and farmers to make their lives more sustainable.
Contact: Jimale (
email hidden; JavaScript is required
)
Technische Universität Berlin
Pasion for clean energy, Solar + Storage
Contact: Jeferson Marin (
email hidden; JavaScript is required
)
OSCEdays OpenLabs
The OSCEdays Open Labs are a three week long open participatory online & offline process to develop and implement practical actions to research and create a circular city in cities across the globe. The OSCEdays Open Labs are a collaboration of the Open Source Circular Economy Days (OSCEdays) and the Disruptive Innovation Festival (DIF), an open online festival on the Circular Economy happening from November 7-25, 2016 for the 3rd time.
We have created an easy format to accomplish clear results and connect people around the world for productive collaboration: Contributors and Teams can write "ACTION Recipes" for different specific topics, and participants from different cities can implement these ACTIONS in local events happening in the last week of the Labs.
Contact: Frans Prins (
email hidden; JavaScript is required
)
MealSaver - The app to save food from being wasted
With the MealSaver app, consumers are able to purchase food from restaurants that would have gone to waste shortly before closing. This enables the reduction of food waste, the access to high quality food for users and an ultimate experience linked to unknown discovery in a city.
Contact: Leo Sakaguchi (
email hidden; JavaScript is required
)
EcoCrowd (Deutsche Umweltstiftung)
EcoCrowd is the first German crowdfunding platform for sustainable projects only.
If you crowdfund the right way, it's far more than just fundraising: It is your chance to get public, build a community and test the market all together. You wonder whether crowdfunding is a good choice for you? Want to brainstorm creative ideas for a possible crowdfunding campaign? Or get more details on our upcoming event, EcoCrowd Convention 2016, on November 26th? I am happy to catch up with you at Sustainability Drinks.
Contact: Saskia Letz (
email hidden; JavaScript is required
)
Institut für Betriebliche Bildungsforschung IBBF
Qualifications for rising competences are keys to influence the ongoing developments, especially in the companies, during work processes. These qualifications should include smart concepts like C2C. At IBBF we developed a modern qualification format and we are looking for people and organisations with C2C training competences.
Contact: Christine Schmidt (
email hidden; JavaScript is required
)
---
* Doors open at 19:00
* Speakers start at 20:00
* Quickpitches at 21:10
Latest posts by greenbuzz
(see all)