Sustainability Drinks – Energy & Sector Coupling
November 18, 2016 @ 8:00 PM

-

11:00 PM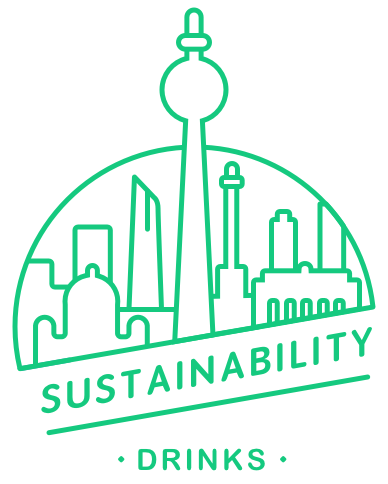 Sector coupling – the future of our energy system?
After a steady reduction in greenhouse gas emissions since 1990, the level of greenhouse gas emissions in Germany has stagnated in recent years. To reach the ambitious targets of 40% reduction by 2020 and 80 – 95% by 2050 compared to 1990, more ambitious measures are needed. One of these measures can be electrification and sector-coupling.
Together with the Hertie Energy & Environment Network we would like to discuss with you if sector coupling has the power to make the energy transition successful, what has been done and what still needs to be done.
Join us on on the 18th of November at betahaus to learn, network and be inspired.
Our Speakers will be
Andreas Kuhlmann
Andreas Kuhlmann majored in physics and minored in economics at the universities of Bonn, Heidelberg and Corvallis (USA). Among others, the graduate physicist has held positions at the German Association of Energy and Water Industries (BDEW), the German Embassy in Stockholm and the European Parliament, the German Parliament and the Federal Ministry of Labour and Social Affairs. Andreas Kuhlmann was appointed dena's Chief Executive in July 2015.
About dena: dena is Germany's centre of expertise for energy efficiency, renewable energy sources and intelligent energy systems. It supports the implementation of the energy transition in politics, business and society.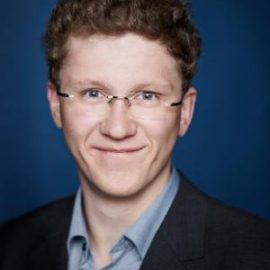 Fabian Reetz: Implications the climate goals of the COP 21
Fabian Reetz is the project lead for digital Energiewende at the Berlin-based Think Tank Stiftung Neue Verantwortung.
About Stiftung Neue Verantwortung: This project strives to shape a political dialogue about radical but urgent changes in our energy system. It specifically examines the potential of newly developed digital technologies like Blockchain, to provide actual alternatives to the current price building mechanisms at the energy exchanges.
About the talk: At Sustainability Drinks, he will talk about the major implications the climate goals of the COP 21 in Paris have, if we want to take them seriously. This would mean not only to accelerate the expansion of renewable energies in the electricity sector, but also the electrification of the heat and mobility sector. Those sectors are very different from electricity and can only be coupled on a regional scale. Consequently the electricity sector as the common link between the different infrastructures will have to adapt dramatically – technically and policy-wise.
You will have the opportunity to give a 1-min quickpitch and tell the audience why they should talk to you tonight. If you are interested, please write us an e-mail: info@greenbuzzberlin.de
* Doors open at 19:00
* Speakers start at 20:00
* Quickpitches at 21:10
Quickpitches of this event
Renewable Jet Fuel and Chemicals Based on Bio-Ethanol
EXECUTIVE SUMMARY
Facilitate the scale-up necessary to convert bio-derived ethanol into n-butanol (PRMARY PROPOSED TECHNOLOGY) and n-butanol based renewable jet fuel and chemicals ready for end-user markets (SECONDARY CONVERSION TECHNOLOGY).
The focus (70-80%) will be on the "Like-for-Like" area, i.e. straight renewable replacements for petroleum-derived materials (i.e., n-butanol, butanal, butadiene, 2-ethylhexanol & Jet Fuel etc.), allowing the 'greening' of existing product lines as a marketing tool and moving towards an advantageous cost curve as compared to petroleum-derived chemicals in the longer term, while ameliorating security of supply issues in the German context re. diminishing fossil crude oil refinery activity and monetizing the industry.
The remaining effort (20-30%) will focus on "Functional Replacement and Improvement" of existing chemicals/products with renewable ones, offering improvements such as increased performance, lower costs, new markets and better security of supply (i.e., ethers, acetate, acrylate, solvents, plasticizers etc.).
This proposal is beneficial to the investor and other end-users such as refineries and chemicals companies.
Contact: Dr Kapil S Lokare
Cleanweb Berlin
I run a tech focussed sustainability meetup, and on Tuesday 22nd Nov, we we're running the latest in series of regular meetups, Cleanweb Hardware.
We have a couple of Berlin tech startups sharing their experiences building hardware businesses to a) be financially viable, and b) be as economically sustainable as possible, and we're following up with networking, and some moederated workshop exercises.
We're looking for people with an interest in the sector, as well as people with some prior experience to help map out where in a product's life cycle you can make interventions to improve the sustainability of the service or connected product you are working on, and identify what has worked previously.
Refreshments and snacks are provided at the venue, Boston Consulting Group Digital Venture's Berlin offices, and it woudl be lovely to seesome of you there.
Thanks,
Chris
Contact: Chris Adams (
cleanweb.berlin@gmail.com
)
European Energy Students Network
We envision a sustainable tomorrow and strive to achieve it by fostering connections among students and young professionals in Europe who are studying or working in energy-related domains with energy companies, policy-makers, academia and NGOs to build a community of future energy leaders who can see and solve the energy challenge from various vantage points.
We organize events & opportunities for nurturing these connections.
Contact: Kedar Deshpande (
kedar.deshpande1@rediff.com
)
Uniper Global Commodities SE.
Commodity trading at its excellence. We develop innovative strategies for energy commodity trading based on market insights.
Contact: Andreas Schroeder
Pilotprogramm Einsparzähler -
This funding programme, set up by the German Ministry for Economics, supports projects to offer energy efficiency services based on smart energy consumption measuring. Sector coupling, open source and demand management offer attractive funding bonuses.
The project office, which I represent, is contracted to advise the administration of the programme, run communication activities (such as this quickpitch) and give advice to potential recipients of the grant.
Contact: Filip Milojkovic (
filip.milojkovic@co2online.de
)
Cleantech Invest
Cleantech Invest has the purpose to improve our ecosystems trough investing in and accelerating companies that solve global challenges. We have a portfolio of 15 Nordic and German companies in energy- and resource efficiency and decentralised energy. The companies are currently growing fast, some of them on the German market but also in China, USA and Africa.
Contact: Alexander Lidgren (
bigge@cleantechinvest.com
)
InnoEnergy - the European early stage investor in sustainable energy
InnoEnergy is the European instutional early stage investor in innovation in sustainable energy. We are running today the European largest accelera for seed/pre-seed ventures in the field of sustainable energy with more than 150 startups from all over Europe. We have 6 locations all over Europe with a large business network into the energy industry from our 27 international shareholders, our project partners from industry and from utilities and from our InnoEnergy Venture Capital Community.
In Germany we offer early stage entrepreneurs, intraprenuers and innovators support with financial investments, services and networks. In Berlin we also have a small co-working-space for our startups at the EUREF Campus.
Contact: Dirk Bessau
New Mobility World 2017 (evenson GmbH)
The mobility of the future will be quite different: Digitization – automation, networking, and new mobility-based services – emissions-free drive systems, urbanization, and rising mobility are all driving this change. In order to bring together the decision makers and designers of these innovations, the New Mobility World provides a platform that builds bridges between global companies, established manufacturers and suppliers, startups, representatives from the world of politics, society and public office, IT and technology businesses, as well as the media and the general public. The New Mobility World got off to a brilliant start in 2015.
Contact: David Hanke
---
This event is organized in collaboration with:
Latest posts by Carolin Kruse
(see all)