Bike Tour / Transport Transition: Challenges, Chances and Solutions
June 14, 2018 @ 7:30 AM

-

June 15, 2018 @ 12:30 AM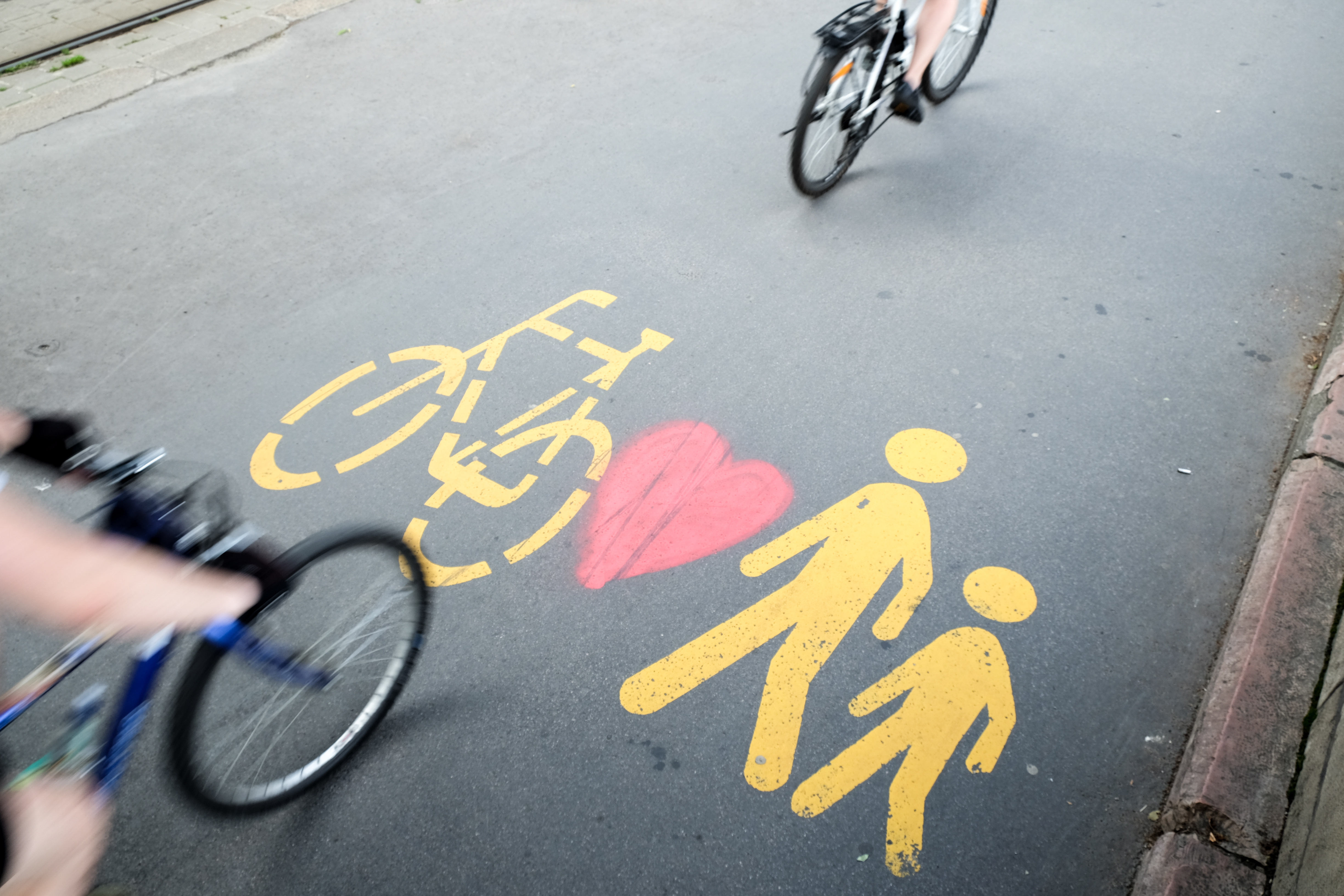 Traffic is increasing in our cities as ever more people move to cities and have mobility requirements. Individual motorised traffic takes up a lot of space, creates more emissions and noise that are bad for both our mental and physical health, and of course, the climate. A transportation transition to sustainable modes of transport is needed: public transport, cycling, walking, e-mobility, inter-modal interconnectivity and sharing systems.
However, the question is how will this be possible? How do we enable sustainable transport modes in cities that were built for cars and in a country with the world's 4th largest car industry, producing 95% of the world's luxury cars? What is needed to transform transport into a sustainable activity in people-friendly cities? What are the key challenges and chances for cities and industries? And what are best practice examples? What has been achieved so far and what can you do?
This and much more will be presented this month's Sustainability Drinks with a bike tour, talks and presentations at the InnoZ space at the EUREF campus for sustainably energy and mobility.
Bike Tour & Talks @5:30pm
Bike tour on the topic of sustainable mobility with Carrie Hampel from SustainablyMobile: The tour takes participants from the EUREF Campus to Gleisdreieck Park, across Tempelhofer Feld and ends with a summary performance back at the EUREF campus.
**Bring your own bike and a picnic!**
In case of heavy rain, the bike tour presentation will be conducted entirely on campus from 6:30 pm (still bring picnic!).
Sustainability Drinks: Transport Transition @8:00pm (doors 7:00pm)
Drinks, talks and Q&A with our three speakers
*Katja Täubert @ Verkehrsclub Deutschland
*Luise Kranich @ FZI & Mobility2Grid
*MdB Stefan Gelbhaar @ Bündnis90/Die Grüne  (requested)
GreenBuzz Berlin is opening the Open Source Circular Economy Days (OSCE) at the campus.
*Speakers*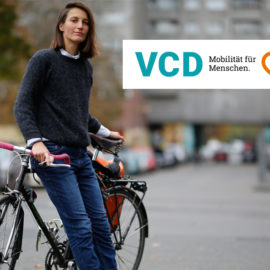 Katja Täubert
MA Technology and Ressources management, Urban and Regional Planning
About VCD - Verkehrsclub Deutschland e.V. ( An organization for sustainable mobility): We lobby for sustainable transportation: walking, cycling, public transportation and multimodality. We enable projects, elaborate guidelines for cities, companies and private persons, inform society through our magazine and actively go on streets via demonstrations etc.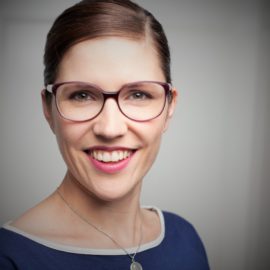 Luise Kranich
Luise Kranich, manager of the FZI (Research Centre for Information Technology) Branch Office Berlin. In addition to network building and maintaining the Berlin network of partners, she is also responsible for the research focus "Digital Sovereignty" and the accompanying research on the technology program "Smart Data - Innovations in Data" of the Federal Ministry for Economic Affairs and Energy (BMWi) She represents the thematic area "Digital Spaces" on the board of the research campus Mobility2Grid. Before, she was operating as a project coordinator at the "Connected Living" center of innovation and as Head of Business Development at moreTV GmbH. Luise Kranich studied industrial engineering with business studies at the TU Berlin and the Korea Advanced Institute of Science and Technology (KAIST).
About FZI (Research Centre for Information Technology) / also campus Mobility2Grid.: The FZI Forschungszentrum Informatik am Karlsruher Institut für Technologie is a non-profit institution for IT-, applied research and technology transfer.
About the talk: Luise Krannich will be interviewed by Carrie Hampel about issues regarding the use of data across transport services. Who is tracking us and why? What is required for safe and reliable transport apps? How can interconnected intermodal transport work?
*Co-Host*
Sustainably Mobile promotes, communicates and initiates projects in sustainable mobility. We design and facilitate bike tour offers for agencies, event and venue organisers (B2B), we create public spectacle tours, we collaborate on pilot and research projects, we design stories across media in collaboration with government, business & industry players. We present facts and figures in accessible, effective and entertaining ways.
Carrie Hampel is the face of SustainblyMobile. She is an interdisciplinary artist and writer, founder of Sustainably Mobile. Carrie's experience as a writer & researcher with 12 years of focus on sustainable mobility research, and as a bike guide, street performer, television actor and creator of public spectacles, all come together to give you an experience you won't forget. Without preaching, greenwashing or avoiding inconvenient facts. And fun. Lots of fun.
*Quickpitches*
There will be a quickpitch session after the presentations which gives you the opportunity to present your project/organisation/company/idea in 1 minute.
Sign up below to get your information on our website!
Quickpitches of this event
ReApp - Sustainability game app
The ReApp is an app that addresses the most common issues regarding a sustainable lifestyle:
- Global issues are too abstract
- Feeling that one's actions are not changing anything at all
- Too much things one could do towards a more sustainable lifestyle—decision fatigue which leads to doing nothing at all
- Not knowing where to start

We will have a workshop at OSCEdays developing ideas and prototypes of an app addressing these issues.

Contact: Enrico (contact@enricoscherlies.com)
****Please register with eventbrite:  https://www.eventbrite.de/e/transport-transition-46474251738****
Latest posts by Carolin Kruse
(see all)