Feeding Berlin #5: How to be a Climavore
September 1 @ 7:00 PM

-

10:00 PM
** COVID-19 regulations will be followed. Please bring a mask & proof of a negative Covid-19 test no older than 24hrs, or proof of full (14+ days) vaccination. There will be various hygiene stations. Make sure to register on Eventbrite to reserve your ticket – only registered attendees will be allowed in at the venue. **
About this Event
As consumers, we make choices every day about the type of food we eat and as such, about the type of food system we support.
Our current food system is not sustainable. Food production alone makes up somewhere between 20 to 30 % of all greenhouse gas emissions worldwide, and this number is getting higher every year. While many of these issues are systemic, there are still ways that folks – especially those of us living in cities – can contribute to a more resilient food system.
You have probably heard by now that we should "eat less meat, eat local, seasonal, organic". Beyond the vegan steak from your local bio shop, there are other ways of rethinking our diets. From age-old practices like fermentation and foraging of wild species to novel food made approachable, we will explore in this #FeedingBerlin event some practical ways in which we can alter our diets in order to limit our impact on the environment.
The event will be a mix of discussions and hands-on "learning stations". Come and join us for a taste of climate-conscious food!
*** Make sure to register on Eventbrite to reserve your ticket — only those with tickets will be allowed in at the venue. ***
Special thanks to Edible Alchemy for hosting us!!
*Speakers*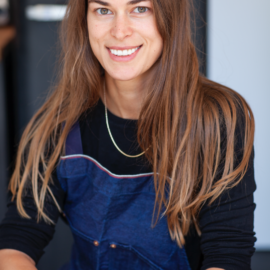 Bacteria Barista / Founder of Edible Alchemy Alexis Goertz: Fermentation - enjoying the harvest all year round
Alexis Goertz, who is the founder of 'Edible Alchemy', knows how to turn food in to gold: the secret is called fermentation! In the time of disinfectants, antibiotics and canned food, we forgot about these perfectly probiotic cultures, passed on from generation to generation, the valuable vitamins and nutrients they hold and of course their amazing tastes! Alexis takes the scary concept of 'bacteria, yeast and mold' and makes the science behind these seemingly scary topics not only understandable, but fun and extremely delicious. Alexis has taken the 'Art of Fermentation' to different countries to explore the meaning of these traditional techniques, share her knowledge and trade bacterial cultures in order to share these unique tastes and practices with others wherever she goes.
About Edible Alchemy: In an antibacterial age, fermentation is quickly becoming a lost art. Edible Alchemy is here to reclaim it as an energy-efficient food preservation technique which has deep roots in our cultural histories. We are captivated and inspired by the way fermented foods engage our senses and enhance whole food eating. Edible Alchemy CoLaboratory is the umbrella of all of our active social platforms that empower members to share knowledge and feedback with us and one another. The aim: to promote healthy lifestyles, food skills and creative experimentation through fermentation and community sharing. We offer on and off-line workshops, talks, Bacteria Bars, special dinners, coaching and foraging tours.
About the talk: Be prepared to get up close and personal with good bacterias and yeasts. We will have our Microbial Circus Freaks on display to see, touch, smell and taste! Edible Alchemy will talk about how fermentation is really turning simple foods into GOLD and how eating regionale and seasonally is easy, delicious, very nutritious and CO2 neutral!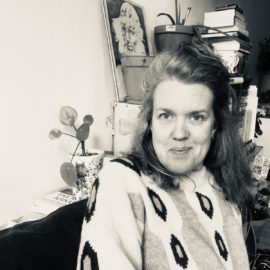 Tash English
Tash is a herbalist, wildcrafter, cook, writer and artist. She spends her time teaching people how to take control of their own health and the health of our plant through various workshops and projects.
About AvantGardenLife: AvantGardenLife is an educational and creative project concentrating on the practice of sustainable wildcrafting, foraging, regional herbalism and nature protection. Our main aim is to bring herbalism and food back to its traditional grass root methods through sustainable, circular and zero-waste practices. We bring people together, through collaborating and working with others, as a team or alone. We hold educational and creative workshops, seminars, create art pieces and interactive art installations.
Agenda
19:00 Doors open & Networking
19:30 Welcome & introductions from GreenBuzz
19:40 Short inputs from each speaker
20:00 Wandering workshops: time to wander around and talk with speakers one-on-one at their station to learn more about what they do and how you can do it yourself. There will also be the opportunity to try some yummy climavore-esque treats!
20:40 Check in and discussion
21:10 Quick pitches
22:15 Networking & Drinks
22:00 End
Quickpitches
There will be a quickpitch session towards the end of the event which gives you the opportunity to present your project/organisation/company/idea in 1 minute.
Sign up below to get your information on our website!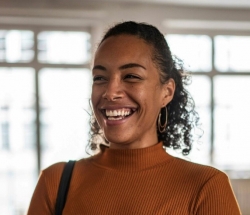 Latest posts by Samie Blasingame
(see all)