Sustainability Drinks: Entrepreneurs Against Emissions
February 16 @ 7:00 PM

-

10:00 PM

Green Buzz is back!
We're excited to bring Sustainability Drinks back from hiatus at the Plan A offices. Join us for an evening of talks and networking with the community.
Entrepreneurs Against Emissions
Combatting Carbon through Clean Tech & Voluntary Markets. The evening features two startup founders addressing CO2 in unique ways. We invite them to the mic to share their stories, solutions & sustainability outlook.
Whether converting the mobility network of tomorrow into the smart grid of the future, or improving intelligence and access to carbon markets through data, entrepreneurs help bring about innovation, efficiency, and demand that can catalyze change and combat emissions as they scale.
Agenda
19:00 Doors open
19:30 Intros from GreenBuzz
19:40 Berlin 2030
19:45 Speakers
20:15 Q&A
20:45 Quick Pitches
21:00 Networking
22:00 Wrap
Speakers
Magnus Drewelies
Magnus is co-founder and CEO of CEEZER. With a background in chemistry and business, he had the chance to gain on-the-ground voluntary carbon experience on the project developer side. At BCG, he worked with global industrials on strategy and performance, including climate mitigation and resilience. Afterwards, he joined BMW's and Daimler's mobility JV, where he served as Chief Strategy Officer for the parking and charging vertical. CEEZER came out of the strong conviction that climate impact needs to be handled with the care, rigor, and data-driven mindset that used to be reserved for financial decisions. Reinforced by many instances of seeing large corporations doing the exact opposite. At CEEZER, Magnus leads the commercial sales motion, as well as everything that no one else wants to do. Outside of CEEZER, Magnus likes climbing, surfing, as well as good wine & food.
About CEEZER: CEEZER is a leading platform to screen, purchase and manage negative emissions for quality - giving organizations seamless access to high-quality and verified carbon removal and avoidance by allowing buyers to build balanced, science-backed portfolios across leading standards seamlessly. CEEZER leverages vast amounts of data on the current carbon market to ensure a clear connection between quality, price, and climate ambition. Thereby, buyers can assess and act on quality risk in their existing portfolio as well as for future purchases. To do so, it partners directly with thousands of project developers on the ground to foster growth on the most durable and permanent removal technologies.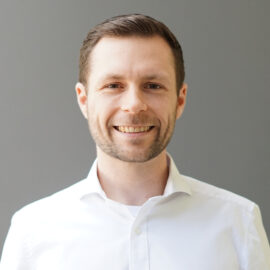 Niclas Lehnert
Niclas is co-founder and CEO of BAVERTIS. In our founding team, I take care of the business side. As a former business student with work experience in banking and consulting, the idea of being an entrepreneur was always tempting. I have always enjoyed working in different areas with new people from all over the world on new challenges. Almost three years ago, during my Masters, the opportunity suddenly presented itself. A friend from high school asked me to join him as he was looking for co-founders. After endless pitches, a TEDx talk and countless hours of work, we are still absolutely thrilled to be shaping the future of sustainable mobility! What helps me keep up the pace is being able to stay focused and change things when necessary. It also helps that I value feedback and try to improve as often as possible. But above all my ambitions and my work, the most important thing is that I enjoy it. I like what I do. When I am not working for BAVERTIS, I enjoy nature. Either in the mountains, climbing or hiking, or just walking in a park and recharging my inner battery for the next challenge.
About BAVERTIS: BAVERTIS' vision is to create a data-driven battery ecosystem for electric vehicles to extend battery life time and enable vehicles to act as a mobile energy storage. In this way, the electrification of mobility can help accelerate the transition to a sustainable energy supply and reduce greenhouse gas emissions. The most pressing challenges for vehicle batteries are short life cycles, complex reuse and very limited ability to feed the electricity stored in the vehicle back into the grid. Our technology addresses these issues by using highly accurate battery data and a groundbreaking hardware design. Let´s move electric vehicles beyond mobility!
Quickpitches
There will be a quickpitch session towards the end of the event which gives you the opportunity to present your project/organisation/company/idea in 1 minute.
Sign up below to get your information on our website!
Latest posts by Marco Blumendorf
(see all)