GreenBuzz Joint Event: Post Covid-19 – Our Opportunity for a More Sustainable World
June 25, 2020 @ 5:45 PM

-

8:30 PM
For the first time, the GreenBuzz chapters Zurich, Bern, Geneva and Berlin come together for a joint virtual event! Join us to discuss the important topic of 'sustainability after Covid-19' and how we can make sure it is still a priority!
Throughout this global crisis that we are currently in, it has become increasingly clear that environmental, social and governance sustainability need to be a priority, now more than ever! The crisis has shone a light on the drawbacks and injustices of our global (economic) systems.
In addition to threatening the lives of many people and the global economy, Covid-19 has demonstrated that "human societies are capable of transforming themselves more or less overnight. In fact, there's no better time than now to usher in systemic economic change."
This is one voice among many who suggest that this crisis also presents an opportunity to transition toward a more sustainable world.
Each chapter invites one expert, who will talk about the topic from a specific perspective:
Finance Sector perspective
Government perspective
Multinational NGO perspective
Community / NGO perspective
More information on the speakers to follow soon!
Join the GreenBuzz chapters on June 25th to discuss this once-in-a-lifetime opportunity and brainstorm about how we can help to make it happen! Added bonus: Meet the amazing communities of GreenBuzz!
You will hear from and get inspired by four thought leaders, and then we will move into discussion groups.
Register for this event today!
Programme:
17:45-17:55 Welcome & Introductions
17:55-18:05 Speed-Dating / 1:1 Introductions
18:05-18:15 Intro to GreenBuzz by founder Falko Paetzold
18:15-19:15 Inputs by four experts
19:15-19:20 Final signing up for breakout groups
19:20-20:15 Discussions in breakout groups (2-3 sessions)
20:15-20:25 Outlook: What would a sustainable world look like?
20:30 Wrap-up and call closed
Tickets:
By donation — Reserve your spot here.
Where:
Online (Zoom)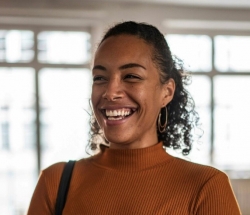 Latest posts by Samie Blasingame
(see all)