GlogauAIR
At GlogauAIR artists from diverse social and geographical backgrounds find a place to develop their works in a dynamic environment of coexistence, exchange of ideas and internationalization. At the same time, they get to know a new culture and landscape in Berlin, getting influences from the city, which has become a pioneering place for contemporary culture.
The non-profit organization GlogauAIR was founded by the Spanish artist Chema Alvargonzález in 2006 with the intention to create a meeting point between artists from all disciplines to work in collaboration, expanding their practice in terms of materials, formats, and style. The processes are shown every three months in an open studios exhibition where the public can see the works of the resident artists in a relaxed and festive event.
Parallel to the Residency Programme and the Open Studios we organise activities and exchange projects in collaboration with other institutions such as Videoart, Sound Art or Performance Festivals, exhibitions or artist presentations, where we invite the local public, art lovers and professionals.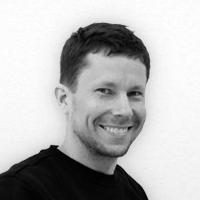 Dr. Marco Blumendorf has over 15 years of experience in green technology, software development and computer science research. He has been building and leading teams and companies for the past 10 years and is currently working as mentor and coach for several Berlin-based startups in the field. Marco enjoys traveling, sports and being outdoors and is enthusiastic about sustainable living. Together with Florian, he started Sustainability Drinks and GreenBuzz Berlin.
There were no results found.