GreenBuzz Berlin is on a mission! This post is part of our 100 Sustainable Solutions initiative. Learn more about it here.
Why does your organisation exist?
As we all know, climate change is the biggest challenge humanity has ever faced. While governments and corporations are slowly shifting towards more sustainable practices, millions of people around the world are ready to take climate action right now, but are often not sure where to start. 
 
We built Klima to empower everyone to do their part in the fight against climate change with a beautiful, simple, and effective climate app. With Klima, you can go carbon neutral at the tap of a button, by funding verified and effective climate projects that boost green innovation, revive forests, and provide livelihoods.
What impact do you have?
We make climate action simple and accessible to individuals, with the goal of sparking a global movement that can neutralize millions of tons of CO2. 

Reducing the amount of CO2 we emit in the first place is also crucial — and a huge focus area for us. That's why our members also receive personalized tips to help them live more climate-healthy. We're also working on many new features, for example new ways to allow our members to invite and challenge friends while keeping track of their buddies' impact.
What are your main challenges? (Now and in the foreseeable future.)
As a young start-up working on a complex issue, one of our biggest challenges is to help people quickly and easily grasp the concept of carbon offsetting and how powerful it can be. Also, the pandemic has shifted people's attention away from climate change, but seeing hundreds of countries and corporations pledge to become carbon neutral last year was a sign that things are (slowly) changing.
What gives you reason for optimism for the future?
All of our incredible Klima members! Just one month after launch, we had already helped over 1,000 people offset their footprints. And we've just kept growing since! It's encouraging to see that more people are realizing that climate change is a threat to humanity and are looking for innovative ways to take climate action. We hope that Klima can be a way to inspire and activate new climate champions as we grow over time.  Plus, we're lucky enough to have an extremely engaged, passionate, and talented team, and we're optimistic that everyone's energy and skills will allow us to overcome present and future challenges. 
We have curious readers, eager to get active. How can they get involved with your project?
If you'd like to go carbon neutral today and learn how you can reduce your carbon footprint even further, simply download Klima and invite your friends to do the same. You can also sign up to our newsletter, follow us on social media, and check out our blog for updates, climate news, and tips to live a climate-healthy lifestyle. 
We also can't wait to further expand our connections within the Berlin green community. And when things go back to normal, we're planning to join (and possibly host) as many climate events in the city as we can!
How can they get in touch?
Drop us an email at hi@klima.com and we'll be in touch soon!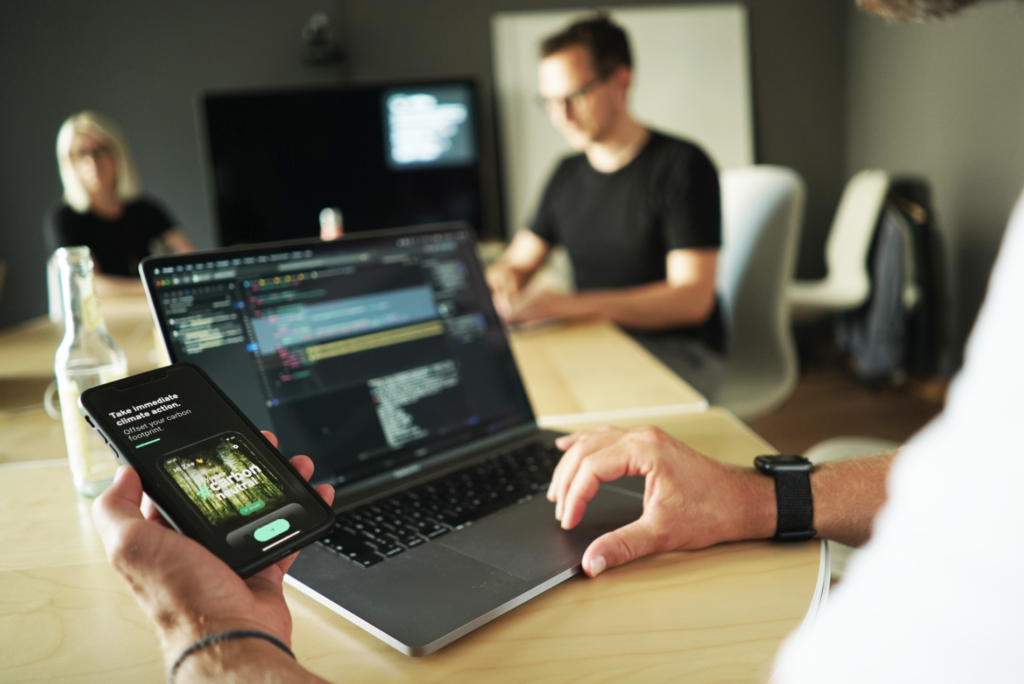 Latest posts by Philipp Grevenstette
(see all)