GreenBuzz Berlin is on a mission! This post is part of our 100 Sustainable Solutions initiative. Learn more about it here.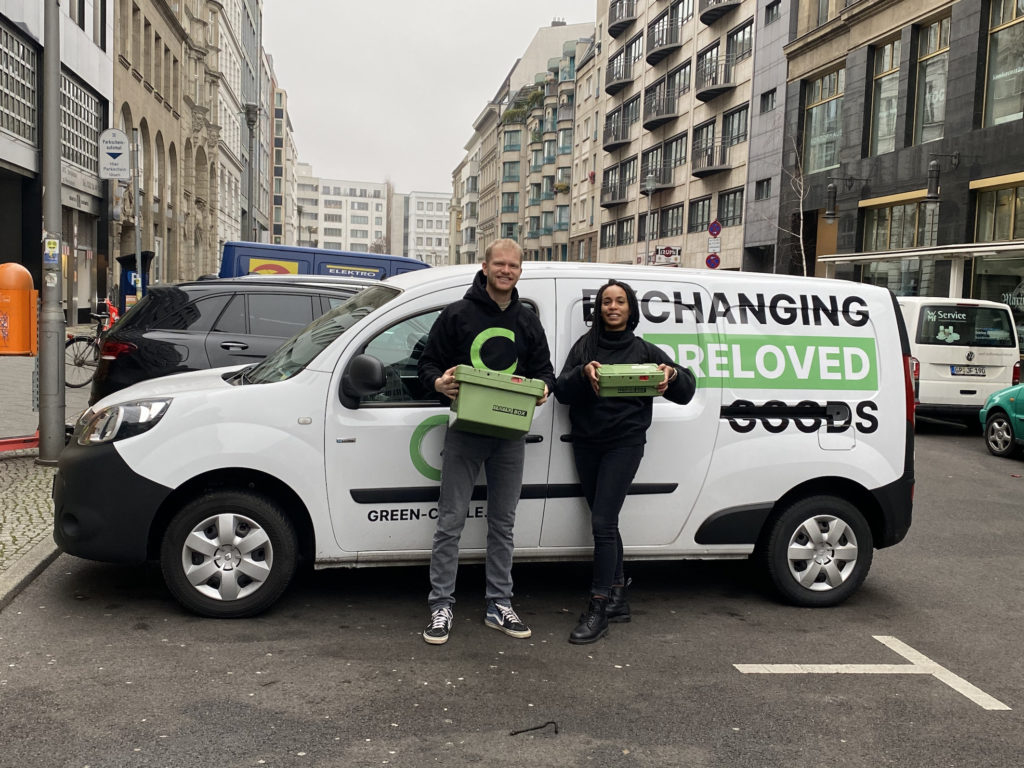 Why does your organisation exist?
Linear consumption is by definition unsustainable. Thus, in order to make the most efficient use of our planet's scarce resources, purchased items must remain in circulation for as long as possible. That's why GreenCircle exists: a local marketplace including packaging- and emission-free pickups &
deliveries, enabling communities to exchange their pre-loved, upcycled, and sustainable local goods conveniently and easily. In this way, we aim to keep both our products and recyclables in a continuous flow.
What impact do you have?
We – or better phrased, our community – make a positive impact on our environment from two perspectives: first, by choosing a pre-loved/upcycled product over a new one, we reduce the resources and energy used to produce it. Second, by using pre-loved electric vehicles powered by green energy and our own internal system of reusable boxes, last-mile deliveries within the city
happen emission- and packaging-free.
We have estimated that, in Berlin alone, over a million used goods are exchanged every year, emitting ~520t of CO2. If we take over only 10% of the deliveries in Berlin, we could save 52t of CO2/year, with the transport alone, without even accounting for the additional impact linked to the reduction of the purchase of new products.
What are your main challenges?
Our main challenge now is to get enough supply on our marketplace so that our customers simply find what they are looking for when visiting our website. Thus, we need all Berliners to offer their unused goods on GreenCircle, so the goods our community owns are visible and accessible. Besides that, our reusable box system is new and differs strongly from the usual last-mile delivery where someone drops a shipment at your door within a 4-8 hour-window. We send you a WhatsApp before arrival, deliver in reusable boxes, where you take out your order and have the option to directly put another unused product back in which we then find a new home for – this approach is
new and it needs time to establish it as the "new" way of last-mile delivery.
What gives you a reason for optimism for the future?
People are getting more and more aware of the negative impact of e-commerce on our planet and the fact that there is no time. They would also like to do good, but they are often demoralised by the lack of infrastructure or opportunities to facilitate that. We believe that by providing them with a convenient and easy alternative to today's linear e-commerce, we will be able to contribute all together towards the change that our planet needs.
We have curious readers, eager to get active. How can they get involved with your project?
We invite everybody to upload their unused products to the marketplace – let's all make visible what we – as a community – have to offer as an alternative to new stuff. The more we are, the bigger the impact! By spreading the word and inviting others to join, we then get to a point where we – the Berlin community – can manage to cover most of our needs with what's already produced/sourced/manufactured.
How can they get in touch?
Check us out on our website. Engage with us on Instagram and Facebook, and follow us on LinkedIn. See you on the platform soon!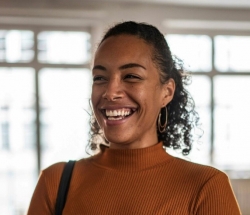 Latest posts by Samie Blasingame
(see all)