Welcome to Green Berlin #1
This will be a monthly series of posts with tips and ideas of initiatives going on in our beautiful city, to inspire you to engage in a more sustainable life. Every month we will share our top five sustainable living tips selected by our members!
Do you also know cool places to have a delicious sustainable brunch or a new app that will help to save water? Are you the creator of a very cool sustainable living idea and want to share it with our readers? Drop us a line and tell us how your idea helps our community to live more sustainably!
1. SoulBottles – Act on plastic waste
Did you know that only 10% of plastic bottles in the world are recycled? Did you know that every year 2.8 billion disposable cups for hot drinks with plastic lids are thrown away in Germany? Would you like to change that?
SoulBottles is a Berlin-based enterprise that is helping to address the challenge of plastic waste. The company produces 100% fair and climate-neutral bottles and accessories that are intended to help you get rid of plastic in your daily life. Besides that, for every product sold, €1 is donated to water sanitation projects in developing countries. Click here to act on plastic waste now!
2. Einhorn – Sustainable love is in the air
Have you ever thought about the idea that loving can also be sustainable? Well, that's the value proposition of Einhorn, a Berlin start-up that produces a fair and sustainable condom, paying fair prices to people who grow their raw materials, reducing plastic packaging to a minimum, and using rubber grown through agroforestry systems.
The entrepreneurs also reinvest 50% of the profits back into social projects like sexual education for youth. In addition, they also offer period cups produced using organic raw materials. Click here to check it out.
3. Impact Hub Berlin Tribes – Together we go further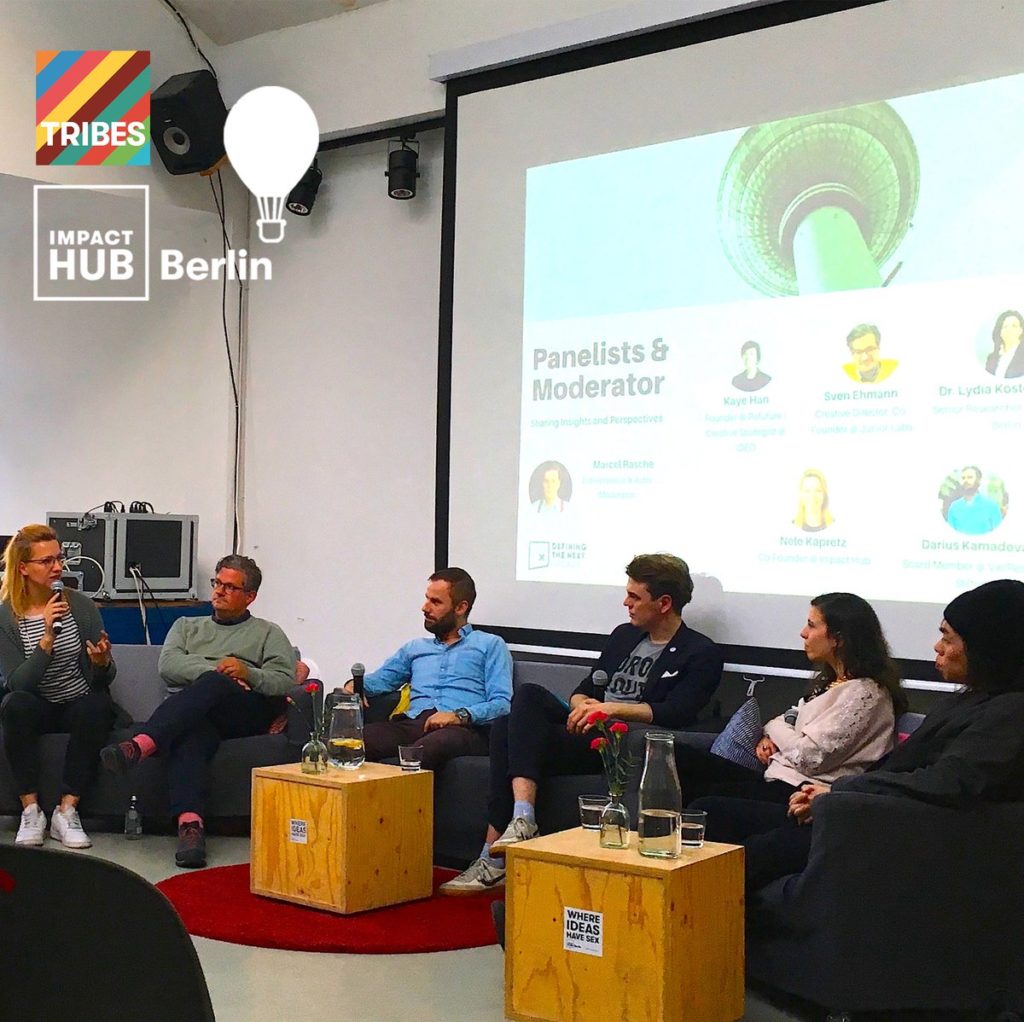 Impact Hub Berlin Tribes are mini collectives of social innovators and knowledgeable experts who banded together to strengthen their cause and share experiences. Whether regular meet-ups about health or gender equality, workshops on up-cycling or support sessions for sustainable finance, all tribes can make use of Impact Hub Berlin's community-building toolbox, receive outreach support and of course have access to their physical space to come together. Click here to get involved.
4. Isla Coffee Berlin – A conscious cafe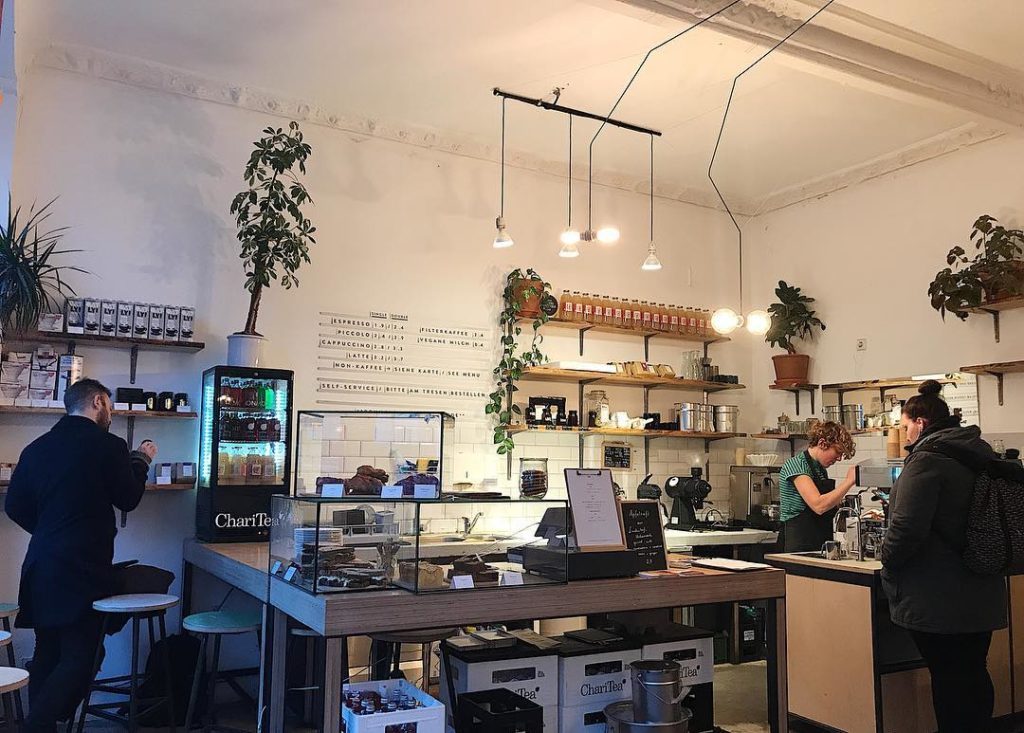 A small café in the turbulent Hermannstrasse that makes a difference. Their commitment to sustainability and social responsibility prompted the owners to found Isla. Unlike many other cafes, Isla relies on practical, measurable processes using system analysis and combined production steps to manage food waste.
The "Isla" is completely committed to the circular economy: nothing is wasted but reused. Leftover coffee becomes an espresso cinnamon syrup with granola, remaining milk is transformed into yogurt or ricotta. On the menu are creative vegetarian dishes always with a focus on seasonality and regionality. Click here to check it out.
5. Wijld – Wood you wear it?
T-shirts made of wood might make you think of brittle chips rather than fine threads. But the WoodShirts produced by the start-up Wijld prove the opposite. The fabric made from wood fibers is softer than cotton, more stable and – like a functional material – can absorb and release moisture better. This keeps the wooden shirts fresh for longer. They are also more environmentally friendly: large quantities of water and pesticides are used in conventional cotton production. Not so in sustainable forestry, where Wijld gets the wood for its clothing.
The shirts are produced only in Europe and under fair working conditions. This start-up is from Wuppertal, but you can order its products online and get it through green shipping. For each order, one tree is planted. Click here to buy online.
Latest posts by Raquel Oliveira
(see all)