GreenBuzz 5: Sustainable Fashion Stores in Berlin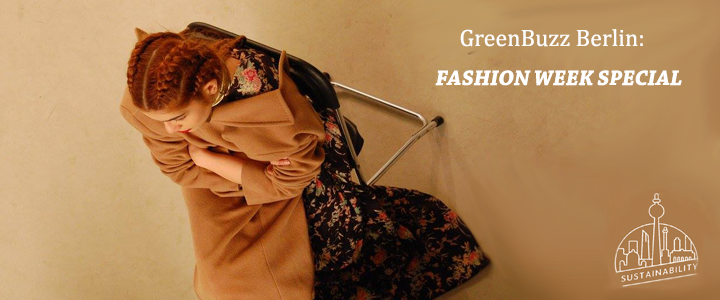 Many of us identify ourselves as people that care about sustainability and are concerned about the effect our consumption is having on our planet. However when talking about getting dressed style and affordability usually plays a major role. That a garment looks good, functions well, and has no negative impact is the goal we should all seek. Alas, we are mere humans: the logic behind our decision making process is normally price and design first and never really about the impact our clothes have on the environment.  From the assembly line, to the high street, to our shopping bags: how we wash, dry and dispose, our fast fashion emits carbon dioxide adding to the further damage of our planet.  The Fashion industry is the second biggest polluter after oil, we simply cannot continue ignoring the impact fast fashion is having on our environment.
You are probably thinking but Öko-Mode is not sexy and only made with one style in mind or even perhaps that sustainable brands are too expensive. Once upon a time this may have been true, but with sustainable fashion becoming more mainstream, design and price are no longer an issue.  To quote one of the pioneers of  ethical fashion, Stella McCartney, "we do not want to look back at the fact that we killed billions of animals and cut down million acres of rainforest, and used water in the most inefficient way – we can't sustain this way of living." It is time to redefine what we call sexy in the fashion industry!
This year instead of hosting a fashion event, as we have previously done in the past, we have decided to do a series of blog posts highlighting Berlin's sustainable fashion scene and the actors that are changing the fashion game.  For our first blog post we have picked 5 of our favorite ethical fashion stores, that are moving away from the conventional Öko-Mode stereotypes and looking to revamp the ethical shopping experience and the way we consume.
For this post we have partnered with Moeon, and one of our lucky readers will have the chance to win a €30,- Moeon Gift Voucher which can be used in store or on their onlineshop.  Keep reading to find out how you can win.
 Stores promoting sustainable shopping in Berlin:
1. Moeon Sustainable Clothing
Schönleinstr.10, 10997 Berlin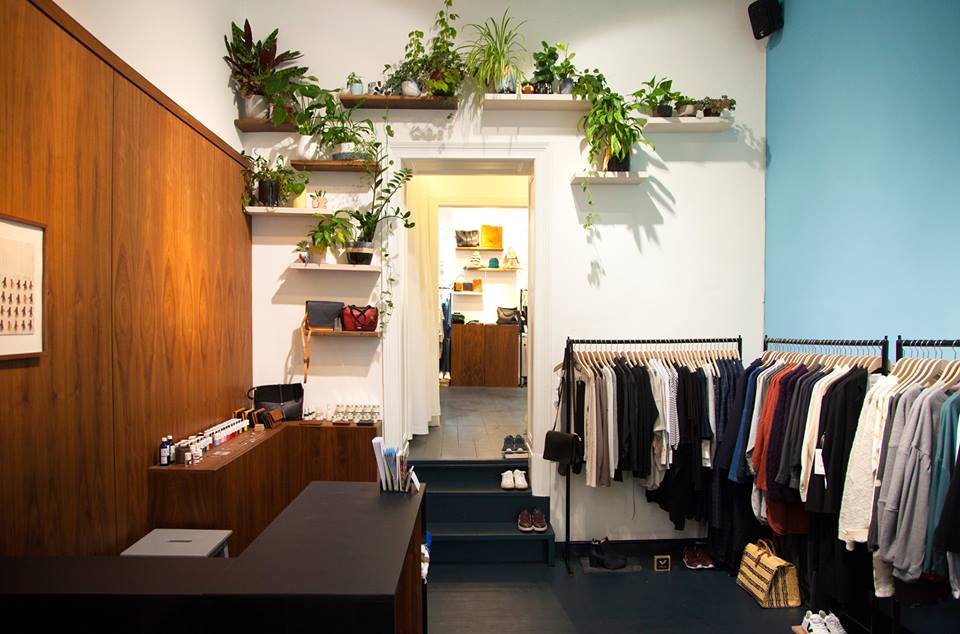 If you have been following GreenBuzz for some time, you will remember that two years ago we were lucky enough to have Moeon's  founders  Sonja Lotz and Ester Fröhler speak at one of  our sustainability drinks, fashion events .  
Moeon Sustainable Clothing is a concept store for sustainable fashion located in the beautiful Graefe-Kiez. Since 2014 Moeon has been selling fashion accessories and bags for men and women with a  selection of brands and product range from all over the world. Moeon succeeds in reconciling the pursuit of fashionable design with the theme of sustainability. The labels they sell certify fair production, the use of eco-friendly materials and in some cases even cooperatives with artisans in Less Developed Countries. The plain yet delicate design of the store rounds of the aesthetics of  Moeon as a brand. Favoring a sustainable approach, Sonja und Ester, have positioned themselves against ephemeral trends in fashion.
2. FOLKDAYS
Manteuffelstraße 19, 10997 Kreuzberg
"FOLKDAYS is a fair fashion label from Berlin, to be specific in Kreuzberg.  FOLKDAYS'  ultimate goal is a life inspired by style as well as sustainability.  They offer a selection of beautiful handmade, fair trade accessories and clothes. What makes us like Folkdays is that they are passionate about finding original sources of high quality materials and handcrafts with authentic stories behind them.  In their design choices they aim to keep the traditional style of craft and combine it with modern simplicity.  
3. LOVECO
Sonntagstraße 29, 10245 Berlin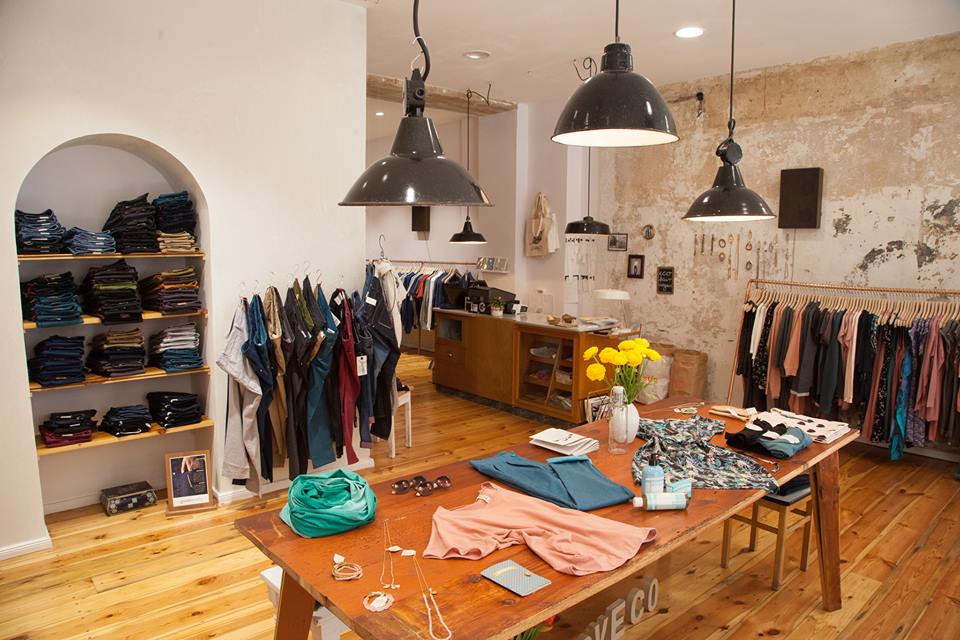 LOVECO is one Berlin's biggest Concept Stores for sustainable and ecological fashion.  Their whole collection is mainly vegan.  In their store you can find cool green labels such as ARMEDANGELS , People Tree and many more.  Not only do they sell clothes, but they also sell bags, accessories and organic cosmetics. LOVECO is definitely breaking all Öko-Mode stereotypes with their beautiful  and trendy collections.
4. Wertvoll
Marienburgerstr. 39, 10405 Berlin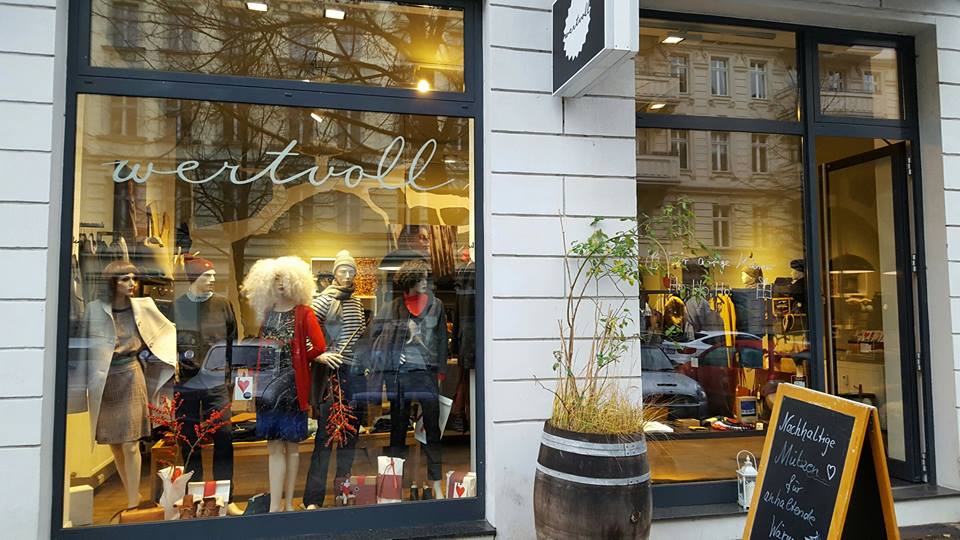 When it comes to Berlin's sustainable fashion scene, one could say Wertvoll is the true original. Their motto is "Value for Comfort! Elegant, fair, smart: The fashion from Wertvoll is artistically perfect, fairly produced and an all round ecological." One last thing that will make you run to their shop, you can also find there some pretty amazing German born brands such Jan'nJune.
5. Ecoalf
Alte Schönhauser Straße 5-5a, 10119, Berlin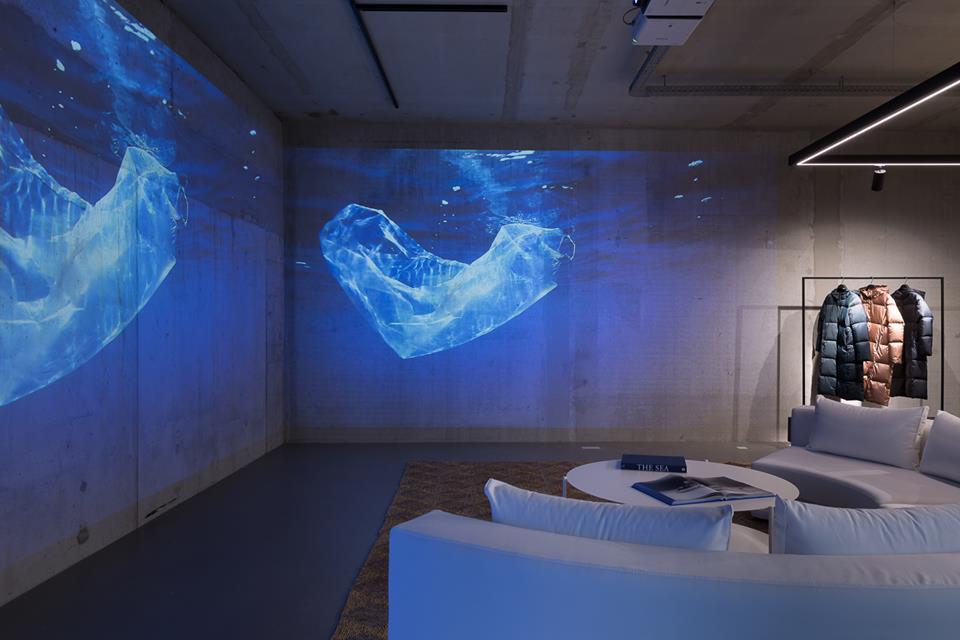 New to the Berlin sustainable fashion scene is ECOALF, a label proving that a truly sustainable fashion brand is possible without sacrificing design.  Ecoalf prides itself in seeing potential where others may see trash: they turn wasted materials like fishing nets, plastic bottles, tires  and even coffee leftovers into high quality fabrics to make beautiful clothes. The Ecoalf flagship store in Berlin has sustainability  built into the very fibre of the building: most of the materials used to design the store are recycled, from the cement of walls to the rugs – made from algae – and the power is supplied by green energy.   
To win, follow these three steps:
Follow GreenBuzz Berlin and Moeon on Instagram, comment on the Moeon picture in our feed.  The winner will be notified via DM
Follow our competition rules. You can comment on this post until Friday, 26 January 2018, 12.00 pm
Good Luck and enjoy the waiting time by reading our articles!
– IN COOPERATION WITH MOEON SUSTAINABLE CLOTHING –
Competition Rules



Depending on the nature of the raffle further conditions can also be included. The special conditions of participation of the respective competition are to be considered; In case of conflict, they will take precedence over these general conditions.





A violation of the general or special competition conditions, the influence of equal opportunities by technical manipulation, the transmission of false personal information or a similar serious violation leads to the - possibly subsequent - exclusion from participation.





The legal process is excluded. All prices have been provided to us free of charge and can not be paid in cash. GreenBuzz Berlin members are excluded from participating in sweepstakes. The same applies to the employees of those companies that have provided prices.
Latest posts by Sandra Ndachengedzwa
(see all)