Today, we're calling all dreamers and the crazy ones that believe in making things real.
Co-Happening is your creative collaborative playground to Make It Happen!!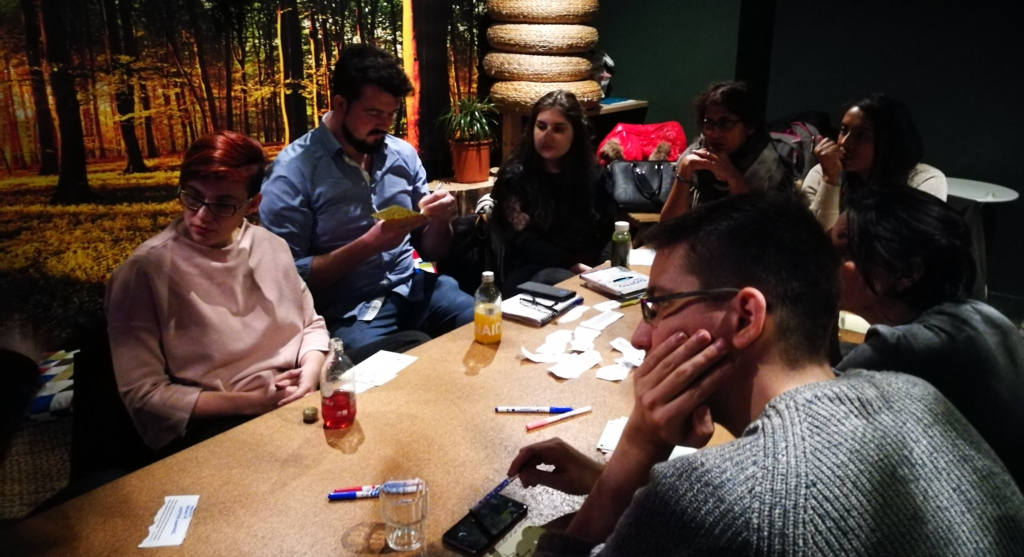 Whatever is your project, it will probably require tangible results at some point. Also very likely, you cannot achieve entirely alone. If you want to make real progress you will need the skills & knowledge of others. But hang on … is it possible to join forces as individuals of different passion and causes, while making all our projects happen? And why would we collaborate when everyone has their own mission, objective, working style and interests?
Collaboration skills are built through sustained commitment and engagement. At Co-Happening, we're calling all dreamers and crazy ones who believe in making things real. We dedicate our evenings to explore our visions and processes together. After all, dreaming is great, making the world a better place is awesome. But we all understand that tangible outcomes cannot be neglected IF we are serious about our objectives.
So our mission at CO-Happening! is to offer an evolving innovation space dedicated for self-starters to join forces as diverse people with different skills, industry and passion. As a collective of dreamers & do-ers, our common goal is to achieve our individual projects together. It is a mindful place where old and new ideas are tested, synergies are built, new processes are found, resources are shared, and new skills are learned.
All of this is done through our monthly main events (PowWow) and community generated working sessions (CO-Action). They provide opportunity for creative exchange with potential collaborators who are committed to tangible results like you.
If you can identify yourself as a self-starter who believe in staying true to your own personal vision, and have the fire to enter into arena of possibility, join our community events for …
✶ Collaboration & Exploring Synergies (exchange projects & challenge mindsets to create win-win contexts)
✶ Vision & Developing Projects (clarify vision, options & plan; identifying real problems to make a shift)
✶ Experimentation & Creativity (boost creative juice via brainstorming, role-playing & storytelling etc)
✶ Social Impacts & Acquiring Foresight (know concretely our own unique value as a project lead, explore foresight, bring forth social impacts)
Find out more at https://www.facebook.com/groups/1906942929595475/
Our Collaboration with GreenBuzz Berlin
During our most recent conversations with GreenBuzz Berlin, we understood well that sustainability requires efforts beyond the will of an individual. It is a collaborative effort!
Sustainability requires long-term commitment to the future; and so is collaboration. Indeed, you cannot collaborate and try to make things happen thinking short-term. And we cannot achieve sustainability if all we care about is achieving result for only one time!
So CO-Happening! is coming to Berlin (more specifically to Baumhaus Berlin on October 11th, 2018) to offer an innovation space for Sustainability Experts that want to connect and collaborate. In our first session in Berlin, we start off with a discussion on the question: How do we sustain "sustainability" as individuals?!, which will lead us to an open round where everyone is free to share their projects & visions with the group. Starting from there we will facilitate further exchange and long-term collaboration between the event participants.
As this will happen as part of the Community Night of Baumhaus, there will a community buffet and lots of time to mingle and meet like-minded people.
We will come out of this event with a refreshing way of meeting our next collaborators, and create alternative ways to collaborate with others through creative exchange.
About the Author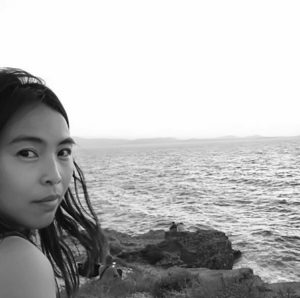 In 2017, I founded CO-Happening! – a community in Paris dedicated to creatives, entrepreneurs and self-starters who are keen to become creative and mindful collaborators of our times.I started this meetup group one summer night in 2017, with an impulse that I woke up to. The impulse to call like-minded collaborators to explore alternatives of what is "invisible to the eyes". It has now more than 1,500 members registered among cities such as Paris, Berlin and Hong Kong. By staying curious, I strive to support ambitious individuals to be the master of their own destiny. Everyday, I find myself in the quest for new exciting ways to combine my creative arts training, with my business and online media experiences.
Latest posts by Marco Blumendorf
(see all)