Last week we hosted an online event to discuss different sustainable hacks on how to make the holiday season more eco-friendly. The night was filled with trivia, music, tips & tricks from sustainability coach Meg Koch, and a virtual tour through the Weihnachtsmarkt to hear from local businesses about their sustainable initiatives and unique gift ideas. Additionally, it was great to hear from all of you about the little and big steps you take to reduce waste and act sustainably throughout the gift-giving season.
If there is anything we learned, it's that we often already have the materials to make creative gifts lying around our homes. For example, Meg showed us how she makes gift bags from the paper wrapping of her toilet paper (how awesome!).
So, tip #1: look for paper-packaged items as an alternative for your traditionally plastic-wrapped items. Often, the packaging can be more easily recycled this way, or can be used for creative purposes. This is also a big timesaver; you don't have to go shopping for it later.
Tip #2: get your children, housemates, family, or whoever you live with involved in creating, rather than buying, decorations! Who knew tree ornaments could be made out of bottle caps? Attach three of them together on a string and you have a snowman. Or save the cartons from your toilet paper rolls (sense a common theme?) and fix them together to make a star or a flower.
Tip #3: gift experiences instead of 'things.' Memories are priceless, and a great way to get out (or stay in) and do something together. Think of things like an art workshop or a cooking lesson (if possible). Due to corona restrictions, many businesses have been creating virtual alternatives to experiences that would have originally taken place in real life. Consider ideas like a virtual museum tour, concert/music night, or playing a game night with family members.
Our last tip is to consider supporting local businesses this holiday season. They need your business more than big chains like Amazon and their gifts are much more unique! We've made it easy for you by highlighting some of the coolest Berlin-based eco-friendly businesses: Click here to see the complete list! Don't see one you like on the list? Email us at info.greenbuzzberlin@gmail.com and we'll be sure to add it!
Also, check out Meg's business, Discover Your Shade of Green. Meg does personal sustainability consulting, workshops and coaching, and will host her first online course in February. Sign up for it at: https://mailchi.mp/37d0820c1319/dysog- sustainable-home-edit-course

Website: https://www.megkoch.com
Email: hello@megkoch.com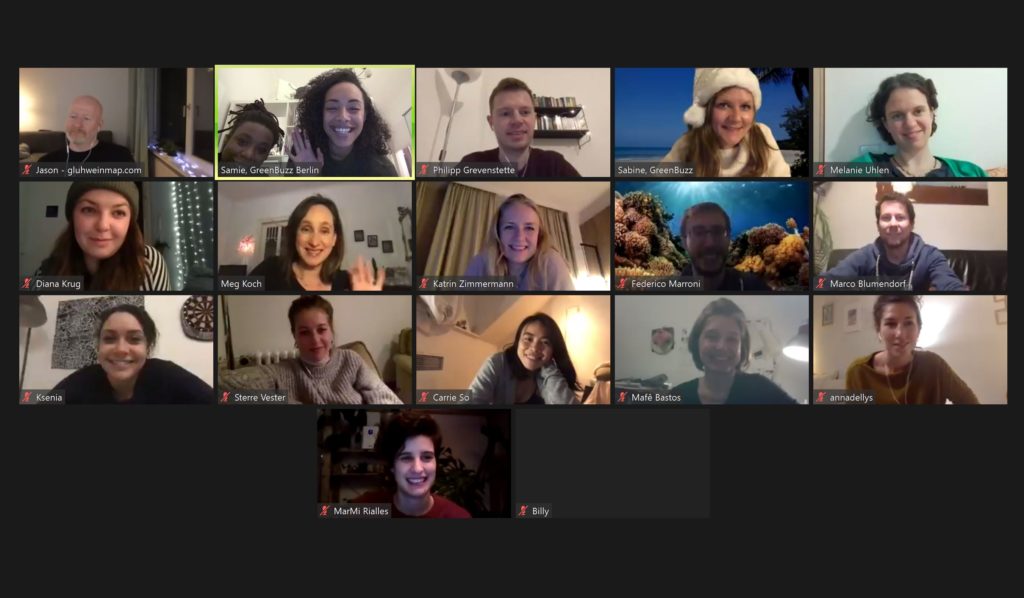 Latest posts by Federico Marroni
(see all)