GreenBuzz Berlin is on a mission! This post is part of our 100 Sustainable Solutions initiative. Learn more about it here.
Why does your organisation exist?
WEbuilding was born from the vision of Laura Gomez Agudelo, one of its co-founders. While studying architecture at university, she discovered that people in need can be helped through the practice of architecture in an NGO environment. Carried by the idea, she left for Ghana after graduation. Here Laura volunteered supervising the construction of a youth centre for a small local NGO.
A few years later, in 2015, the NGO got in contact again. They told her they had bought a plot of land and planned to build a school for the local community. It's easy to guess that Laura joined the project once again. She came together with a group of architects to get more involved in the project. Starting with the design, they travelled to Ghana once more. Upon their return, they begun to raise funds.

In order to be eligible for funding, an official non-profit organisation had to be registered: that's how WEbuilding came to life!

Today, WEbuilding continues this work: We finished construction of a second school in Ghana and have other projects in Mozambique, Colombia, Uganda, Haiti, Gambia and Malawi. Over the years our vision hasn't changed much – we strive to positively impact the quality of life of under-resourced communities in the Global South using an environmentally-friendly architecture approach.
What impact do you have?
For us, sustainability has three dimensions: social, financial and environmental. We aim to maximise the positive social impact on the local community of every project we do. In order to accomplish this, we partner with well-established local NGOs that have a clear goal. We manage all the resources involved, from the building materials we use to the funds we receive, responsibly and efficiently in order to achieve the best possible outcome.

From design to the finished construction, we strive to minimize the negative impact buildings have on the environment by using wood and compressed earth blocks, for example. In the search for more sustainable means of construction, we try to support and give work opportunities to local innovators and entrepreneurs as much as we can.
With the completion of our second school, the number of direct beneficiaries comes to around 300 pupils who now have access to a better learning environment as well as sanitation facilities. Additionally, both projects demonstrated that alternative, more sustainable materials could be used while keeping the overall budget tight.
What are your main challenges? (Now and in the foreseeable future.)

Funding, time, workforce… in this order! Funding first because we have always been lucky to find committed volunteers to embrace our cause and deliver great results, regardless the limited time at our disposal. Although it's no easy task, we somehow manage to get financing for our projects. And the longer we do it, the better we are getting at it! On the other hand, getting funds to finance the work of the organisation itself is proving to be a huge challenge that we are currently trying to solve.
Being financially sustainable would simplify our workflow and allow us to better focus on projects. We are very proud to be an fully volunteer-run organisation, but sometimes other life's priorities get in the way. Due to time limitations, new jobs/studies, or people moving away, we often have to say goodbye to valuable team members.

In that regard, having funds for a small office as a base to potentially hire even a part-time employee would greatly increase our work capacities and allow us take on more projects.
What gives you reason for optimism for the future?
We are very proud that WEbuilding manages to bring true change to the local communities through volunteer work with minimal financing. The fact that we can positively impact the lives of kids around the world who otherwise wouldn't have had the chance to go to a proper school is incredible.
What is also really encouraging, are all the amazing people we have met on our journey – many of whom have supported our cause in various ways.
We have curious readers, eager to get active. How can they get involved with your project?
Every action matters! Start by following us on our social media or signing up for our newsletter. If you are looking for a more exciting commitment, check out our volunteer openings (on vostel.de) or contact us with a bit of info about yourself and what you would like to help with.

… and of course simply spreading the word about the WEbuilding helps! ?
How can they get in touch?
Don't be shy and send us an email at info@we-building.org or a private message on social media: Instagram, Facebook and LinkedIn.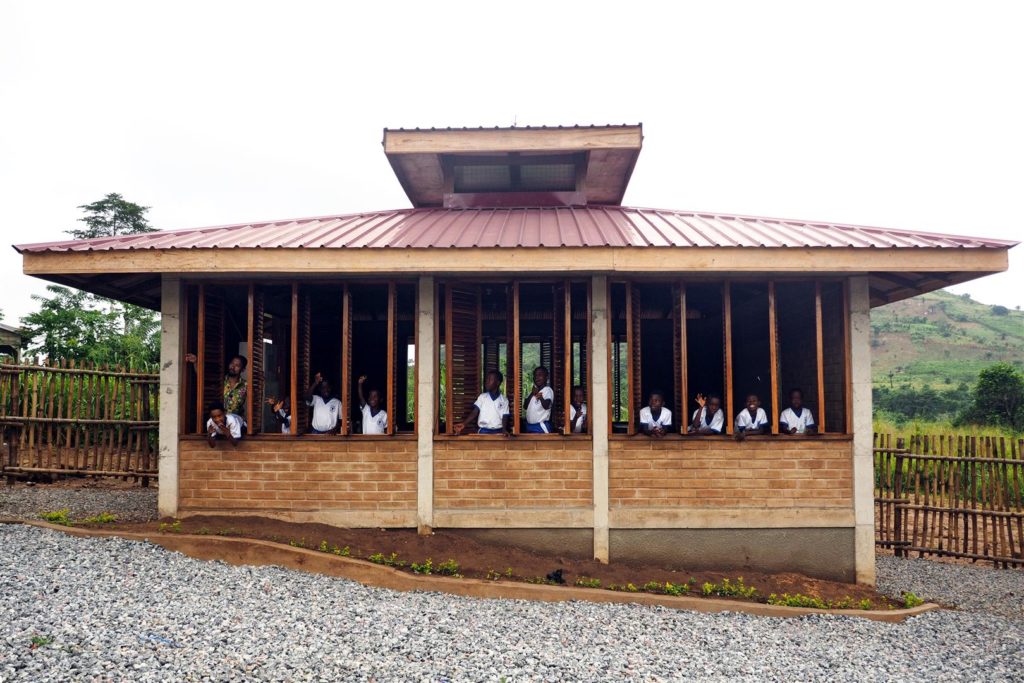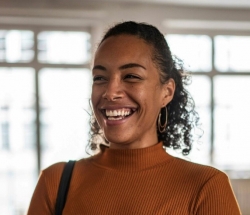 Latest posts by Samie Blasingame
(see all)