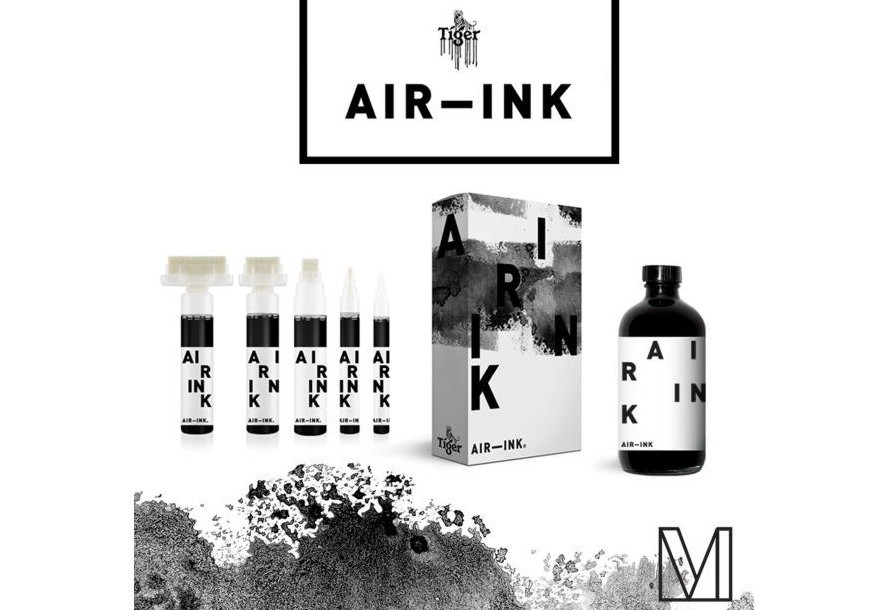 India-based company Graviky Labs is actively contributing to a reduction in global greenhouse gas emissions by capturing carbon emissions from vehicles and exhausts before they are able to enter the earth's atmosphere.
The company has developed a new retrofit technology, known as KAALINK, which is currently designed to work on diesel generators, trucks, cars and motorbikes. Connected to the end of an exhaust pipe of a vehicle's engine, the technology encloses it in order to capture exhaust emissions and soot and prevents these from being released directly into the atmosphere. According to its website "The unit captures up to 95% of the particular matter pollution without inducing back-pressure on the engines."
The KAALINK system is currently being commercially tested for certification and patent purposes but is already available for private demonstrations.  It has been designed with heat-resistant and water-proof technologies making it suitable for use in different countries and climates around the world. It will be particularly applicable in cities with high vehicle concentrations and in areas where vehicle emissions standards are not in place or are poorly controlled.
Initial results of the KAALINK system have been impressive as "1.6 billion micrograms of particulate matter [have been] captured, which equates to clean 1.6 trillion litres of outdoor air." Soot particles released in diesel engines are particularly hazardous for humans and their health because they are extremely tiny. Generally, they measure 2.5 micrometres or less in diameter, making them much smaller than dust or mould particles, and are about 1/30th the size of a single human hair. Their microscopic size means they can then more easily enter the human body and travel into our lungs where they can result in serious harm and health problems. Therefore, any system which can effectively and successfully prevent and capture this pollution should be seen as worth developing and testing further.
What is also noteworthy, is what the carbon emissions captured by the KAALINK system are being used for. Graviky Labs have "Repurposed pollutants into tools for art" and have developed AIR-INK. Having been tested over the past three years, AIR-INK "Is the first ink made entirely out of air pollution" and can be used by environmentally conscious citizens and artists worldwide to draw, write, paint or create. They claim that "The pollutants which could have been in the lungs of millions of people are now beautifully resting as art."
So why has Graviky Labs focused on improving human health by combating air pollution caused by motor engines? Says their website "Over the last 150 years, mankind has depended on burning fossil fuels directly or indirectly for their energy needs. Soot is the major biproduct of the burning of fossil fuels. Research has shown that many premature deaths are directly related to soot in the environment. Particle exposure leads to around 20,000 premature deaths in America each year. Data also shows that soot annually causes almost 300,000 asthma attacks and 2 million lost workdays due to respiratory problems."
International news agencies have already taken note of KAALINK, AIR-INK and Graviky Lab's work. CNN asks whether or not this is indeed "The most creative way to save the planet?" Vice acknowledges "The benefits of this medium [are] reduced air pollution, recycling the carbon for printing, painting and art needs and realizing the soot as a viable resource with creative benefits." Finally, the MIT Media Lab labels it "An artful solution for capturing carbon" adding that it is a "Surprising scheme to transform some of the grime contaminating our environment into tools for artists."
AIR-INK is also being promoted more widely in international events. One of these events is a panel discussion in Berlin, Germany on the topic of 'Sustainable Advertising: Can Marketing Improve our Society?' that is being jointly organised by GreenBuzz Berlin and 360 Agency Berlin. Free to attend, the event will be an opportunity for speakers from AIR-INK, the World Economic Forum (WEF) and Do You Green Paris to promote their work and products, share their sustainability insights and answer questions posed by audience members. Please register for the event here.
***
This article was written by Ken Fullerton.
About the author:
Ken Fullerton is an independent sustainable development consultant. He has worked on development related projects in Germany, Senegal, South Africa, Tanzania and Uganda and is passionate about increasing access to renewable energy across Africa. Between May 2011 and September 2015 Kenneth worked for Positive Planet, a French based international non-profit organisation, whose mission it "is to help men and women across the world create the conditions for a better life for future generations." He holds a Bachelor of Arts degree in History from the University of Otago, New Zealand, a Master of Arts degree in Development Studies from the University of New South Wales, Australia and a Master of Public Management (MPM) degree from the University of Potsdam, Germany. He is a dual Australian and South African citizen.
Latest posts by Ken Fullerton
(see all)